October 18, 2013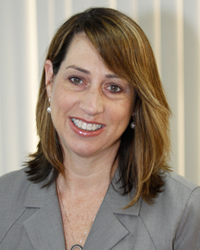 FAQs about Synod closing assembly
The closing assembly of the Second General Synod of the Archdiocese of Miami will take place on Saturday, Oct. 26, beginning at 9 a.m.
Archbishop Wenski has extended an open invitation to all the faithful of the Church in South Florida. He would like to see every parish well represented. In fact, some parishes are organizing buses for their parishioners. If your parish is organizing a group, please, kindly let us know ahead of time by calling Jacqui Debs at 305-762-1088.
There will be no registration, tickets or special group seating.
The day's events will be held mainly in English. The keynote speaker, His Excellency, Cardinal Rodriguez Maradiaga, will give his address in English and Spanish.
Please plan on arriving well before 9 a.m. The event ends at 1 p.m. (We do not recommend coming mid-morning as there will be no seating available.)
There will be a ministry fair showcasing the work of the various Archdiocesan ministries.
Discounted parking rate: $9 for self-park and $12 for valet parking. Please, bring ticket to assembly for validation.
Entrance to the Ballroom level is through the 7th floor of the parking garage.
Continental breakfast will be served right after Mass. There will not be food or beverages available before Mass.
And for those who are unable to attend the assembly, please tune in to Radio Paz (830 am) to listen to the events on the radio, or watch a livestream by Radio Paz, which will be available on the Archdiocese website. You will also be able to watch the Mass and portions of the assembly on EWTN.
The Synod team asks for everyone's prayers during the upcoming days as we make our final preparations for this historic day.
Rosemarie Banich
Synod Director
Related Articles
05/25/12

Synod Snapshot #1

06/01/12

Synod Snapshot #2

06/08/12

Synod Snapshot #3
As I discussed in last week's Synod Snapshot, when you attend a listening session you will be asked to write down your responses to three key questions on a Feedback Form.

06/15/12

Synod Snapshot #4
Tonight is the first of the Archbishop's listening sessions, at which participants will be asked to communicate their joys, concerns and dreams for the Archdiocese of Miami.

09/23/13

Synod Snapshot #5
On Saturday, Oct. 26, at the Synod closing assembly, the new strategic plan for the Archdiocese of Miami will be presented to all.

10/11/13

Synod Snapshot #6

10/18/13

Synod Snapshot #7