Español

The Virtus Protecting God's Children training is available online in English and Spanish, as well as with Korean and Vietnamese subtitles.
Protecting God's Children® for Adults is an online training course addressing awareness, prevention of, and response to child sexual abuse. The training is an overview of the nature of child sexual abuse and the nature of predators, including the methods and means by which offenders commit abuse, and five easy steps one can practice to prevent child sexual abuse. The training also incorporates policies and procedures defining and addressing child sexual abuse, the screening and selection of employees and volunteers, and victim advocacy.
Virtus monthly bulletins are sent directly to a participant's active Virtus account the first Sunday of each month. At the same time, an email reminder is sent to the participant's email address on their account. If you are not receiving the reminders, it is most likely due to your computer security program or a security update. Please see below for instructions to prevent this.
Reading the monthly bulletins is required to maintain an active and up to date Virtus account and keep the participant eligible to serve. The bulletins take about 3 to 5 minutes to read and are a great way to provide information that is timely and topical, which can be essential especially when talking about internet and social media safety, which changes so frequently. The bulletins also keep you at the forefront of best practices for maintaining safe environments for children and vulnerable adults.
Virtus Online Reminders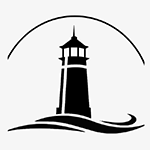 Gerry with a G.
Spotlight or lighthouse?
Which are you?
To help ensure VIRTUS Online messages are delivered properly to your Inbox (not spam or junk folders) -- please add [email protected] -- to your Address Book and/or Safe List. If you follow our directions above (adding [email protected] to your Address Book and/or Safe List), but reminders default to your spam folder -- or you do not receive your reminders at all -- we recommend that you check directly with your email provider to see if they are blocking or otherwise affecting delivery of email communications from VIRTUS Online ([email protected]) to your email account.
Registration steps
English: Click here
Spanish: Oprima aqui
Virtus Training Reports
The Archdiocese of Miami does not utilize certificates as verification of compliance. Rather, we use Training Reports. For volunteers who have Virtus accounts but need to show verification their account is up to date, they can print out their Training Report by following these instructions.
Log into your Virtus account at www.virtus.org by entering your user id and password.
Click on the Home tab at the top of the page.
Click on Training Report Box.
Print the page.
This page is dated and indicates both live training record and the number of featured, read and missed bulletins.