The Archdiocese of Miami supports 64 schools and 4 stand-alone preschools serving over 35,000 students. Our schools provide a rigorous education rooted in our Catholic faith. Catholic schools in Miami-Dade, Broward, and Monroe counties are ready to serve students from infancy through 12th grade.
We invite all families interested in a Catholic education to find out more information, tour one of our schools, and join our Catholic school family.
Welcome from the Superintendent
Dear Friends of Catholic Schools,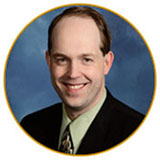 I am very pleased to welcome you to the website for the Catholic schools of the Archdiocese of Miami. We are very proud of the quality of education and faith formation found in each of our Catholic schools. Our schools have a long and well-deserved history of providing a strong education that prepares children for college and success in life. A Catholic school education is rooted in the love and compassion of our Catholic faith, and enables each student to be welcomed, valued, and validated.
We take seriously our partnership with each of our school families. I invite you to look at our website in more detail and learn about our schools. You are also encouraged to visit each school's local website and schedule a visit. I know you will enjoy your experiences with our Catholic schools!
Yours in Christ,
Jim Rigg, Ph.D.
Superintendent of Catholic Schools
Archdiocese of Miami
Why Catholic Schools?
Catholic schools provide a top-notch education rooted in the Gospel values of the Catholic faith. For generations, our Catholic schools have successfully prepared young people for college, careers, and success in life.
Each student in a Catholic school is surrounded in an environment of welcoming and compassion. Our schools offer a rigorous, well-rounded curriculum taught by teachers of exceptional skill and dedication. Students in our schools consistently outperform other local schools on nearly every academic measure.
Catholic school graduates can be found in positions of leadership and prominence throughout the world. Numerous studies have shown that Catholic school graduates are more likely to participate in community service, more likely to attend church regularly, and more likely to vote and participate in civic life. Catholic school graduates are 8 times more likely to attend Mass as adults and 3 times more likely to discern a religious or priestly vocation.