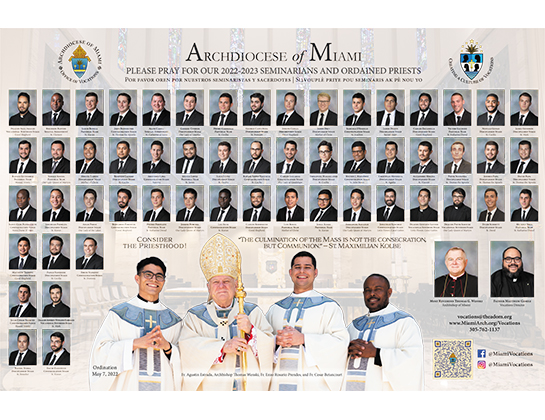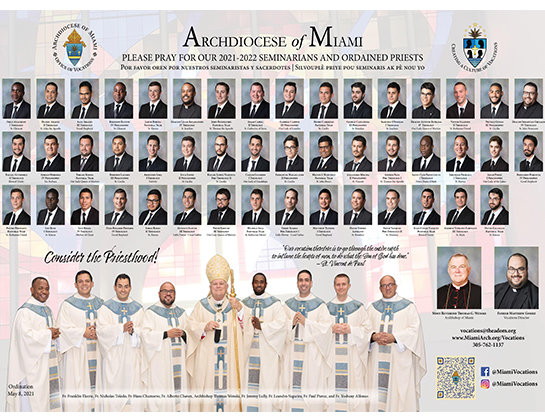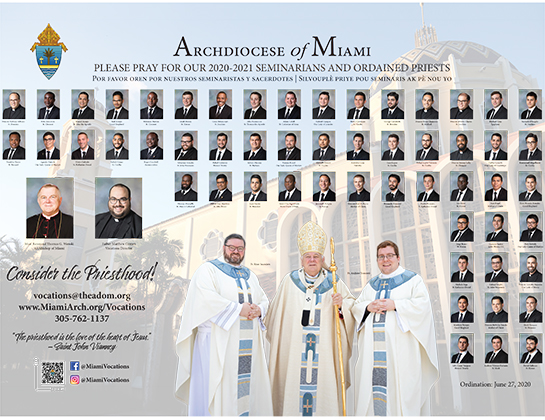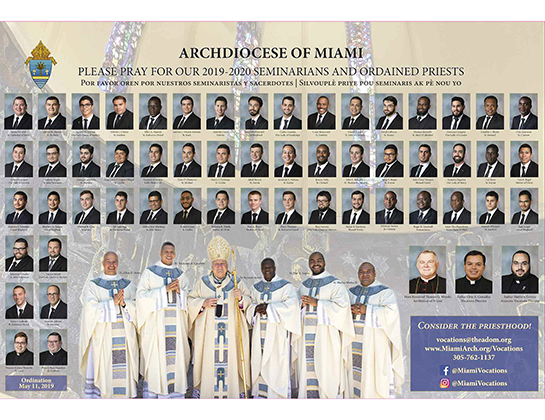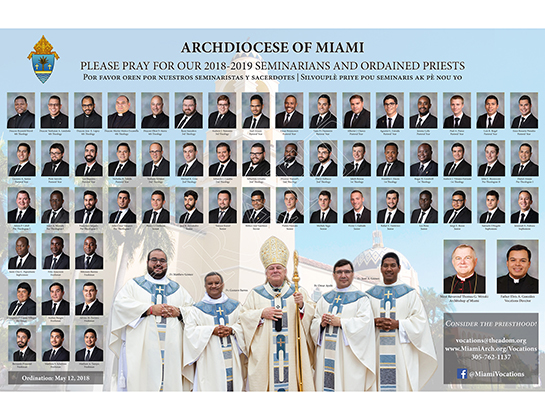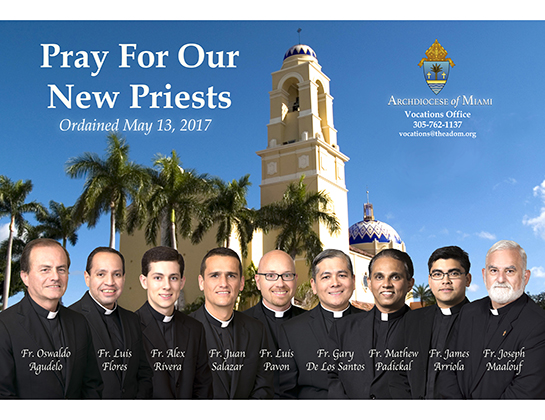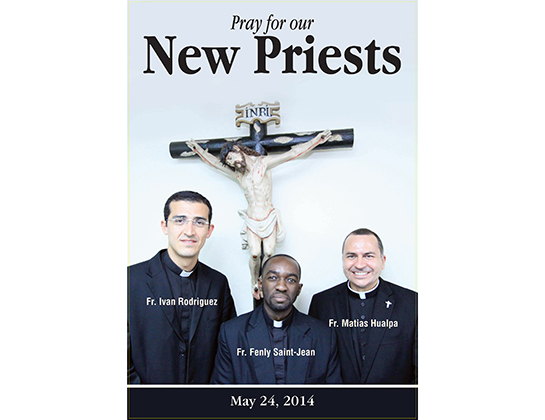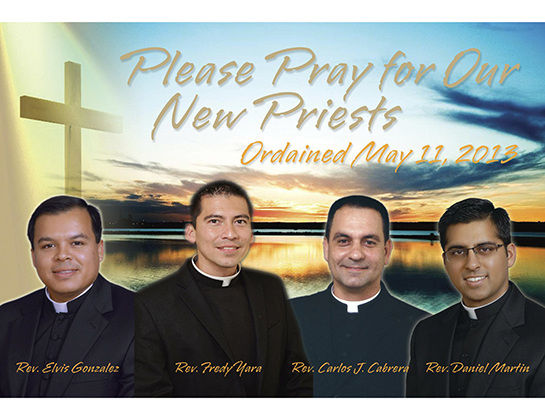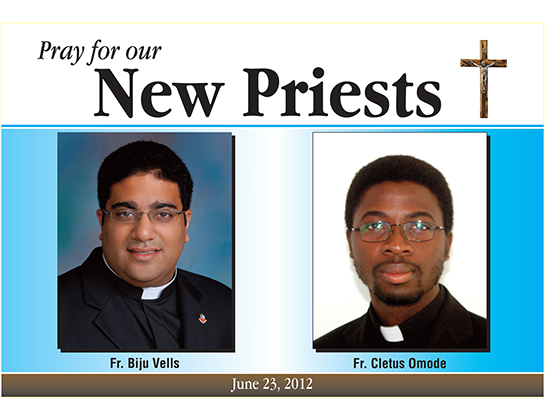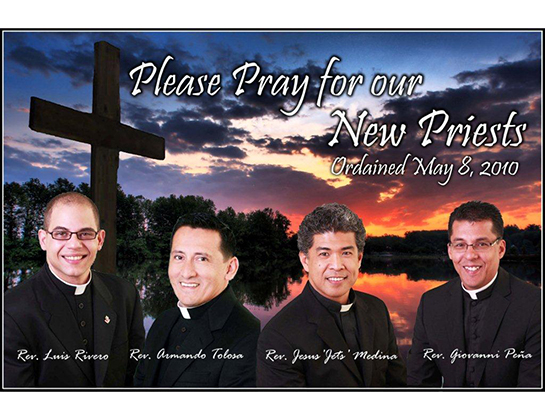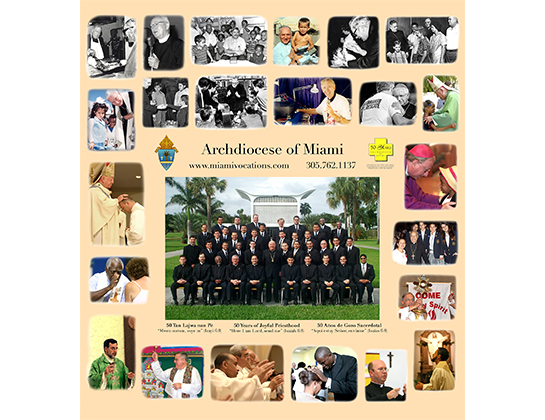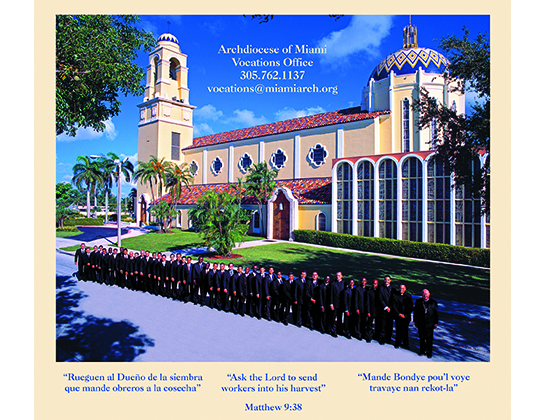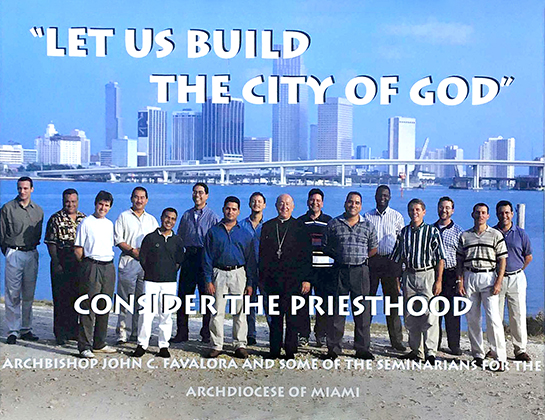 The mission of the Vocations Office of the Archdiocese of Miami is to promote the Diocesan Priesthood while serving as a point of reference for those who are discerning religious life and diaconate in the diverse and multicultural counties of Monroe, Miami Dade, and Broward. The main task of the Vocations Director is to promote, discern and accompany.
Promote:
Visiting and preaching at different parishes, hosting in person and virtual events to engage young men to think about the Priesthood, supporting Archdiocesan and National ministries and movements for the promotion of Vocations through different events and ministries (Serra Club, Liga Orante Vocacional, Good Samaritan in Aid of the Catholic Church, etc).
Discern:
Hosting discernment group meetings for the men who are thinking about entering seminary to further discern Priesthood, hosting vocational retreats for those discerning, inviting men to the Vocations Awareness Weekend.
Accompany:
Walk with the men discerning through the application and screening process, walk with the men who are already in seminary on their way toward the Priesthood.
The seminarians sponsored by the Archdiocese of Miami study at St. John Vianney College Seminary, Redemptoris Mater Missionary Seminary, and St. Vincent de Paul Regional Seminary.
Please pray for the seminarians and those who are discerning a call to the Priesthood of Jesus Christ in service to the Church in the Archdiocese of Miami.
If the Lord is calling you, please reach out to us to begin the discernment process.
For more information on the seminaries, click here.
Type the shortcut:

on your browser to come back to this page on the web site.