CONTACT INFO
Vocations Director
Father Matthew Gomez
Administrative Assistant
Ileana Valecillos Roque
9401 Biscayne Boulevard
Miami Shores, FL 33138
305-762-1137
305-754-7762
/miamivocations
@MiamiVocations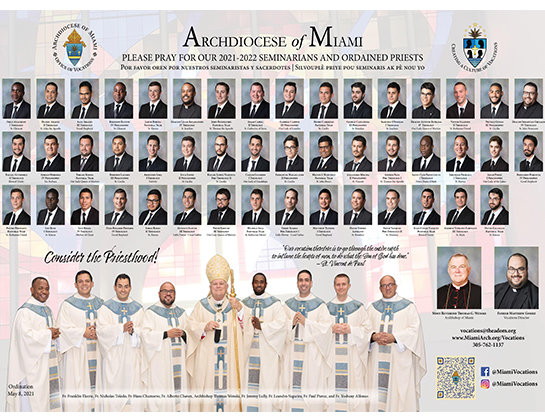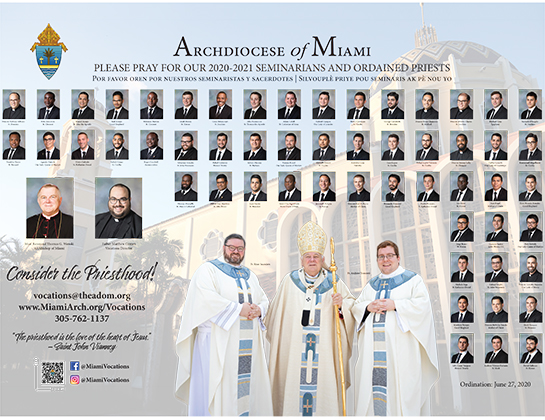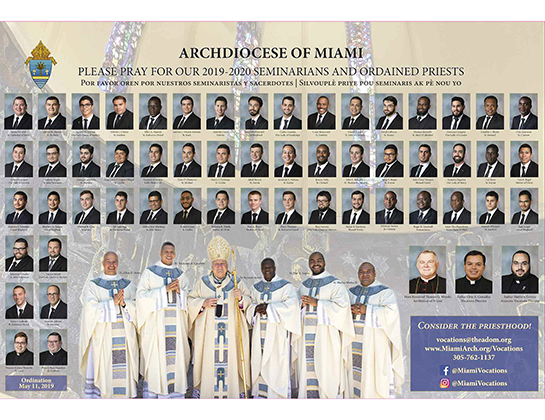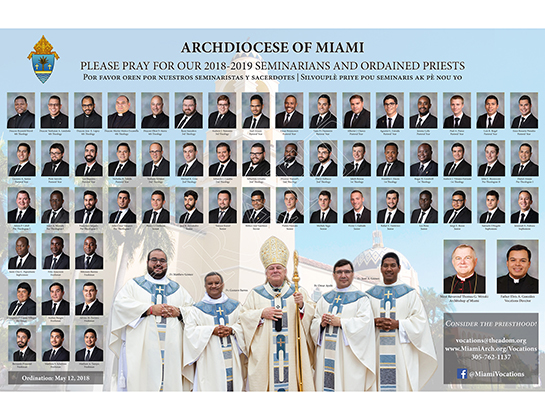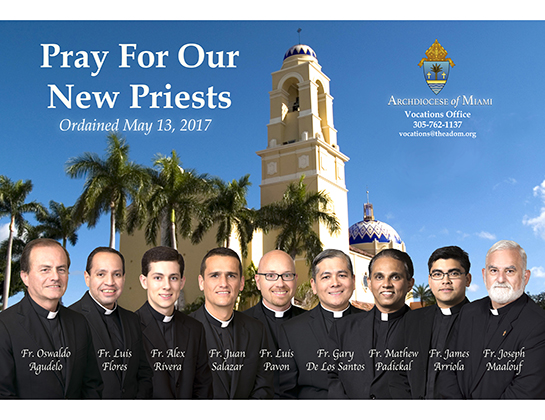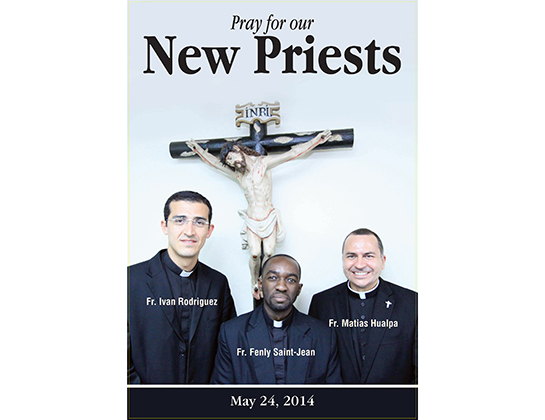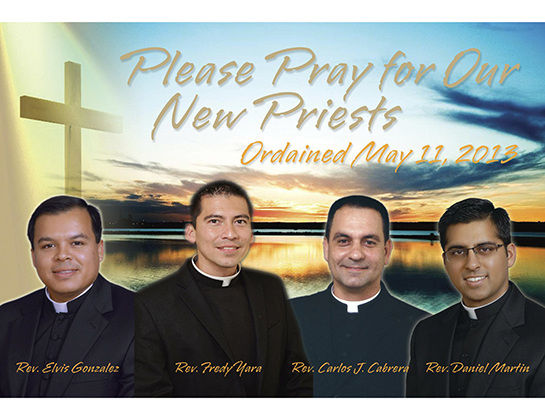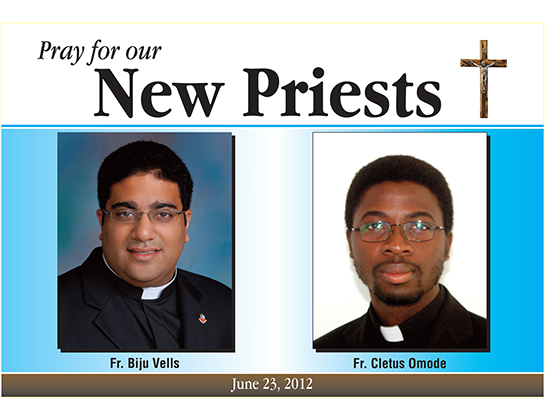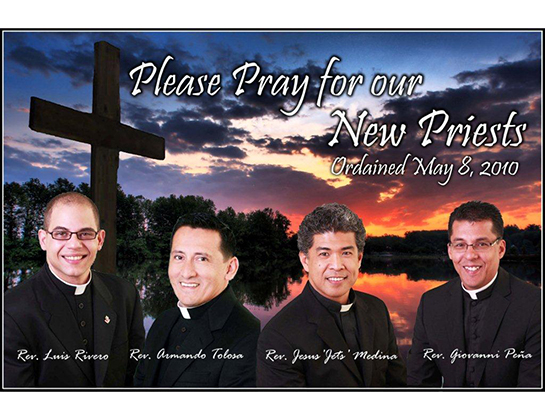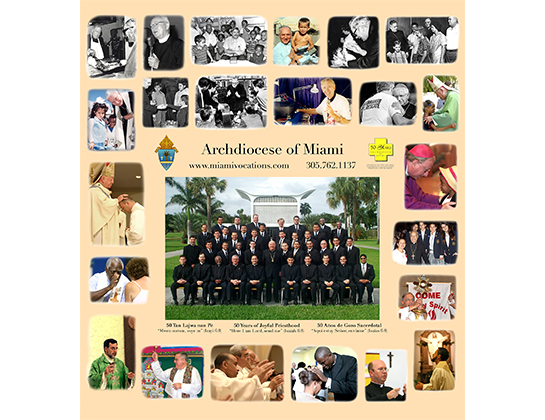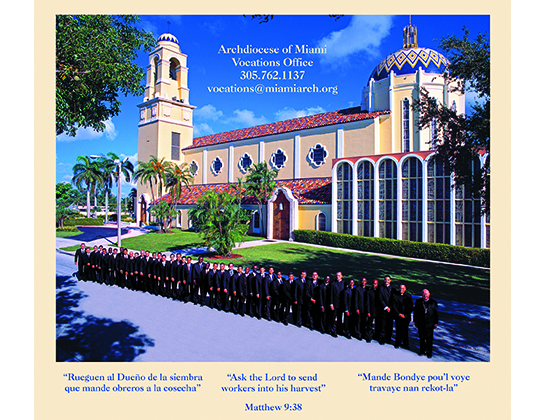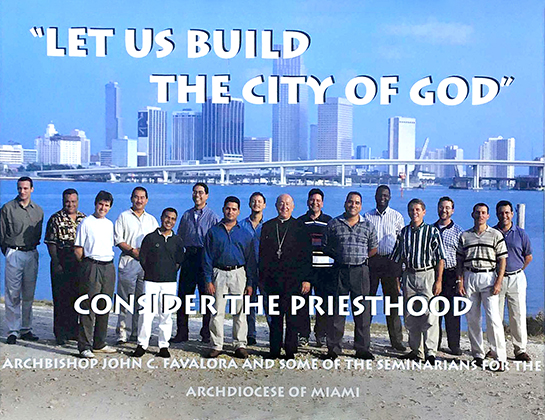 The Vocations Office helps increase vocation awareness throughout the Archdiocese of Miami by encouraging people to seek God's will in their lives and to consider the possibility of priesthood or religious life.
Discernment groups and seminary retreats are sponsored throughout the year to help individuals who are contemplating a Church vocation.
This office plays an important role in helping, and assessing those who are making application to the Archdiocese of Miami for priesthood formation.
Currently the Archdiocese of Miami has 47 seminarians who are studying at St. John Vianney College Seminary in Miami, Redemptoris Mater Archdiocesan Missionary Seminary in Hialeah and St. Vincent de Paul Regional Seminary in Boynton Beach.
For more information on the seminaries, click here.
Type the shortcut:

on your browser to come back to this page on the web site.