Archdiocesan Council of Miami
9401 Biscayne Blvd.
Miami Shores, FL. 33138
305-762-1124
305-762-1125
305-856-1010
305-474-9010 (Spanish)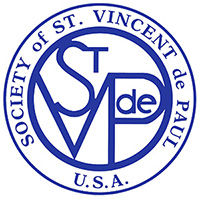 Society of St. Vincent de Paul
The Society of St. Vincent de Paul is a worldwide Catholic organization of laypersons, open to all who wish to live their faith by loving and serving their neighbor.
Generally on a person-to-person basis, members of the Society help those in need, regardless of race, creed, sex, orientation, handicap or religion.
The Society's work may encompass any form of aid that alleviates suffering, and it strives to discover and redress situations which cause suffering.
Location
Contact Info

Coconut Creek

Archdiocesan President: Frank Voehl

305-762-1124

Coconut Creek

Vice President Finance: Jim Wele

954-234-7986

954-965-6618

Broward County

Vice President: Anthony Niosi

305-762-1124

North Broward

President: Robert Tarquinio

305-762-1124

Central Broward

President: Terry Whalen

305-762-1124

South Broward

President: Ed Fitzwilliam

305-762-1124

Dixie Highway Thrift Store

2323 N. Dixie Highway Pompano Beach, FL. 33060

954-942-2242

954-942-9257

Central Broward Thrift Store

1211 N. E. 4th Ave. Ft. Lauderdale, FL. 33304

954-462-0716

954-462-0559

Miami-Dade County

P. O. Box 431232 Miami, FL. 33243

Vice President: Victor Martell

305-762-1124

Northeast Miami-Dade

President: Dennis Joseph

305-762-1124

Northwest Miami-Dade

President: Nicolas Setrini

305-762-1124

Central Miami-Dade

President: Manuel Armada

305-803-3426

South Miami-Dade

President: Maria Perez-Gonzalez

305-609-6222

Ozanam Food Bank

North Dade- Mother of Christ

Josie Flores

305-282-4253

Frederick Ozanam Food Bank

North Dade- St. Martin de Porres Church

Isabel Font

305-248-5355