Archdiocesan Council of Miami
President
Claudia Luedeking
Bilingual hotline
305-609-6222
Broward
954-395-6817
Thrift Stores / Food Bank
Pompano Beach Thrift Store
2323 N. Dixie Highway
Pompano Beach 33060
954-942-2242
954-942-9257
Fort Lauderdale Thrift Store
1023 N.W. 9th Ave.
Ft. Lauderdale 33311
954-462-0716
954-462-0559
St. Vincent de Paul Food Bank
14205 S.W. 142 Ave.
Miami 33186
Josie Flores
305-282-4253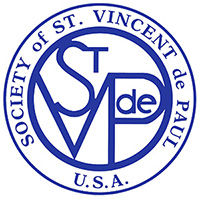 Society of St. Vincent de Paul
The Society is a volunteer Catholic Lay Organization comprised of almost 1 million members in over 130 countries around the world. We visit the poor and needy people to provide comfort and financial assistance to those in need. Volunteers called "Vincentians" serve within parish groups called Conferences. We strive toward increased spiritual growth through acts of charity.
The South Florida Miami Council has over 1,200 volunteers operating out of 70 local Catholic Church Conferences, including one Mission Conference. We are constantly on the lookout for new members who have a passion and a vocation to help those less fortunate neighbors who are in need of a helping hand.
Generally on a person-to-person basis, members of the Society help those in need, regardless of race, creed, sex, orientation, handicap or religion.
The Society's work may encompass any form of aid that alleviates suffering, and it strives to discover and redress situations which cause suffering.