CONTACT INFO
Chancellor for Canonical Affairs
Msgr. Dariusz Zielonka
Chancellor for Administration
Sister Elizabeth Worley, SSJ
305-450-6420
Pastoral Center,
9401 Biscayne Blvd Miami
Shores, FL 33138
305-762-1220
305-754-1897
DOCUMENTS
FLORIDA CATHOLIC CONFERENCE
Catholic Declaration on Life and Death
Chancellor for Canonical Affairs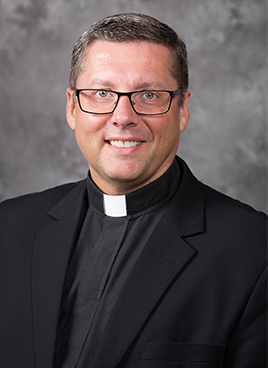 Msgr. Dariusz Zielonka
Chancellor for Administration and Chief Operating Officer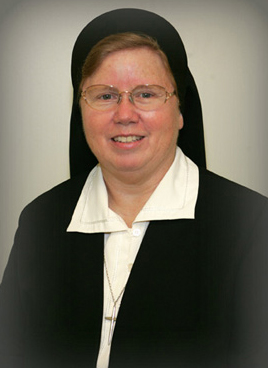 Sister Elizabeth Anne Worley, SSJ
Archdiocese of Miami Policies
Click here to view Policy Governing Sacramental Records and Certificates
Marriage Certificate Release Form
Baptismal Certificate Release Form
Confirmation Certificate Release Form
Policy for Marriage in an Eastern Rite Parish
Archdiocesan policy requires that a priest coming from outside the Archdiocese, whether diocesan or religious, receive faculties to exercise ministry within the Archdiocese. The policy for requesting faculties for visiting priests, along with the form to be completed by the pastor or leader of the group or movement requesting the faculties and the Certificate of Aptitude to be provided to the priest to be completed by his diocesan Bishop or Provincial are all included on this website.
Protocol for Extern Priests Seeking to Serve in the Archdiocese of Miami
Form: Requesting Faculties for Visiting Priests
Form: Certificate of Aptitude (English)
Form: Certificate of Aptitude (Spanish)
Parish events that include priests from outside the Archdiocese may be publicized on this web site only after approval for faculties has been procured according to the requirements of the policy. The policy contains contact information for submission of the forms.
Archdiocesan policy requires that any speaker - clergy, religious or lay - coming from outside the archdiocese be approved by the chancellor's office. No event can be publicized in the archdiocesan newspaper or website unless the speaker has received this approval. Please click on one of the two forms below to fill out the appropriate paperwork.. The forms can be mailed or emailed to: [email protected]
Request approval for lay, religious and brothers
Policies of the Province of Miami
The ecclesiastical Province of Miami includes the Archdiocese of Miami and the Dioceses of Saint Augustine, Saint Petersburg, Orlando, Pensacola-Tallahassee, Palm Beach and Venice. The policies of the Province have been approved by the bishops of these dioceses and are part of the policies and regulations of those dioceses and their parishes.
To read additional Policies of the Province of Miami click here
Policy on Marriage Preparation
Type the shortcut:

www.miamiarch.org/ChancellorsOffice

on your browser to come back to this page on the web site.