CONTACT INFO
President/ General Director
Msgr. Roberto Garza
305-638-9729
Administration
Jenny Gamito
Content
Lourdes Ronces
Advertising
Radio Paz 830 AM/96.1 FM
1779 N.W. 28 St.
Miami, FL 33142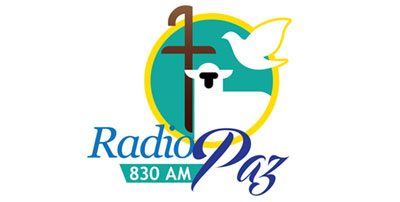 PAX Catholic Communications is a service of the Archdiocese of Miami with the unique mission of evangelizing and proclaiming the Good News of the Gospel of Jesus Christ through the media. We are committed to utilizing the latest technologies in bringing a message of faith, hope and love to today's world.
Under the umbrella of PaxCC you will find our flagship Radio Paz WACC 830 AM and 96.1 FM, which is 24 hours/7 days a week of Catholic radio programming in Spanish, including daily news, Gospel, catechism, family-oriented programming and a wide variety of other spiritual enrichment programs.
Our very diverse audience actively participates in the daily prayer of the Angelus, the Holy Mass, the Rosary, Divine Mercy and other devotions. We work closely with Vatican Radio to bring our listeners the most current information from the Pope and his Council of Cardinals.
The station is an active voice in the community transmitting from our parishes, schools and other archdiocesan entities.
You can follow us through Facebook and Instagram @radiopaz830am and listen to our podcast through SoundCloud at Radio Paz 830am Miami.