Get your digital newspapers here
'Printed' copies of the Florida Catholic and La Voz Católica are available only online this month. Click on the images below.
Cath·o·hól·ic
Lord, teach me to pray!
May 21, 2020
Jesus prayed like all men and women in the world pray. Yet his way of praying also contained a mystery, something that certainly did not escape the eyes of his disciples, since the Gospels contain that plea that was so simple and immediate: "Lord, teach us to pray" (Lk 11:1).
They see Jesus praying and they want to learn how to pray: "Lord, teach us to pray." And Jesus does not refuse, he is not possessive of his intimacy with the Father, but rather, he came precisely to introduce us to this relationship with the Father. And thus, he becomes the teacher of prayer to his disciples, as he undoubtedly wants to be so for all of us. We too should say: "Lord, teach me to pray. Teach me."
Even if we may have been praying for many years, we still have to learn! Man's prayer, this yearning which arises so naturally from his soul, is perhaps one of the deepest mysteries of the universe. And we do not even know whether the prayers that we address to God are effectively those that he wants to have addressed to him. The Bible also gives us testimonies of inappropriate prayers, which in the end are rejected by God: It is sufficient to recall the parable of the Pharisee and the tax collector.
Only the latter, the publican, goes home from the Temple justified, because the Pharisee was proud and he liked people to see him praying and he feigned prayer: the heart was cold. And Jesus says: this is not justified, "for everyone who exalts himself will be humbled, but he who humbles himself will be exalted" (Lk 18:14).
The first step to prayer is to be humble, to go to the Father and to say: "Look at me, I am a sinner, I am weak, I am bad": each one knows what to say. But one always begins with humility, and the Lord listens. The Lord listens to humble prayer.
Therefore, on beginning this series of catecheses on the prayer of Jesus, the most beautiful and just thing that we all must do is to repeat the disciples' appeal: "Teacher, teach us to pray!"… He will certainly not allow our invocation to go unheard.
Source : Pope Francis' catecheses on the Lord's Prayer, given during general audiences between Dec. 5, 2018 and May 22, 2019.
Father Jose Alvarez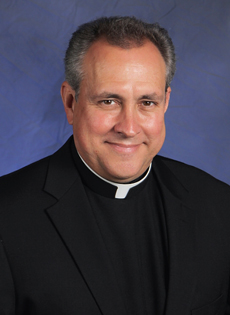 We Have Not Been Left Orphaned
We're almost there! At Pentecost and a whole lot more.
As we enter the home stretch of this Easter season before arriving at its finish line at Pentecost, it is interesting to note that we're also nearing the end of our church closure.
As announced on this Sunday's parish update video, we are thankfully about to reopen in coming weeks. And in case you haven't noticed, the ecclesial restrictions brought about by Coronavirus ironically came upon us shortly after the start of Lent, peaked during Holy Week and will seemingly end at Pentecost. This trajectory eerily mirrors what the Apostles went through. Their apprehensions increased as Jesus went up to Jerusalem to celebrate the Passover, peaked during the events of Holy Week and subsided at Pentecost. How coincidental! As we scratch our heads, what might this tell us? Well, clearly, that just as he was with the Apostles on their odyssey from fear to freedom, the Lord is also with us on our own.
This Sunday the Lord clearly reminds us of it. In John's gospel account, once again taken from the Last Supper, Jesus tells his Apostles that he will not leave them orphaned. He also tells them that he will send them an Advocate who will assist them in their trials. They, of course, have no idea what he means by it all. And the message is the same for us. Jesus wants to remind us that he does not leave us alone in our challenges and also provides us with an Advocate to help us. And he has not left us alone. The sneaky timing of events matching those of the Apostles hits us over the head and loudly tells us that he has been with us and continues to be. Furthermore, if we recall what it is we unconditionally received at baptism – namely, the Holy Spirit – it will be clear to us that the Advocate has also been sent our way.
When I was in graduate school years ago in Gainesville, the pastor of the university parish I attended once mentioned something I will never forget in a homily. He said that everything we need in order to be happy we already have. I thought the guy was nuts at the time for saying that. However, time has led me to see how right he was. If can just remember that we already have the Holy Spirit, we have all we need to be alive. If we can integrate that reality, we will realize how truthful Jesus was in saying "I will not leave you orphaned."
As I reflect on what we have endured since the start of Lent, yes, we may be tired, yes, we may long to breathe anew, but we haven't done so badly. We are alive, eager and willing to step forth. It is confirmation that we have not been left orphaned and that we have a sure Helper in our midst. Let us thank the Lord for that and step confidently forth.
We're almost there! The doors are about to open. Pentecost is about to take place. And a whole lot more!
Father Jose Alvarez
Pastor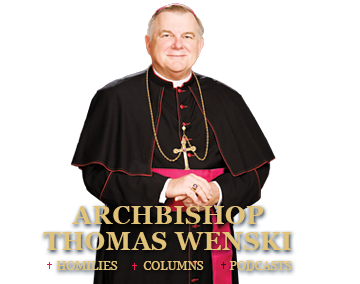 Online Events
COVID-19
Click here to read all important statements and guidelines from the Archbishop of Miami regarding the coronavirus. The page will be updated with any new announcement that may occur during the virus outbreak.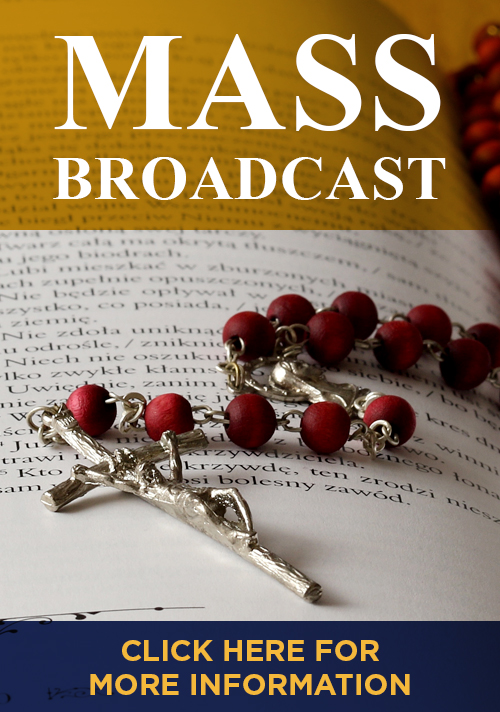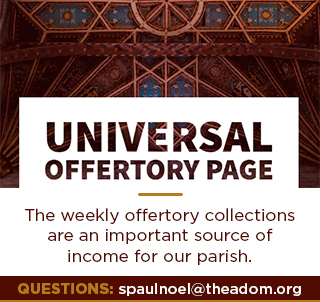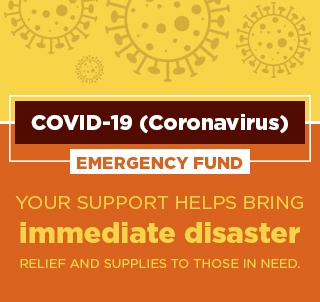 What's going on