"For me, prayer is a surge of the heart; it is a simple look turned toward heaven, it is a cry of recognition and of love, embracing both trial and joy."

- CCC, no 2558, citing St. Therese of Liseux, Manuscrits Autobiographiques, C 25r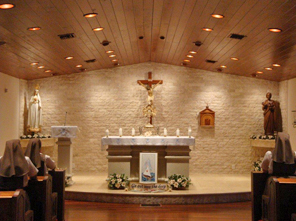 Help us pray for your specific situation by filling out the online request form. Every request sent to us receives loving, compassionate attention. The Servants of the Pierced Hearts of Jesus and Mary and the Carmelite Fathers and Brothers will pray daily for your intentions.
Users are limited to submitting one request every three days; each request is limited to 150 characters. Due to privacy, please, do not use last names, use initials.
All requests are reviewed for content; when approved they will be posted on the website for the public to view. Prayer requests will remain active for 30 days.
Type the shortcut:

on your browser to come back to this page on the web site.
Submit a Prayer Request.