Our Catholic schools serve diverse communities throughout Miami-Dade, Broward, and Monroe counties.
See the About Us tab for more information.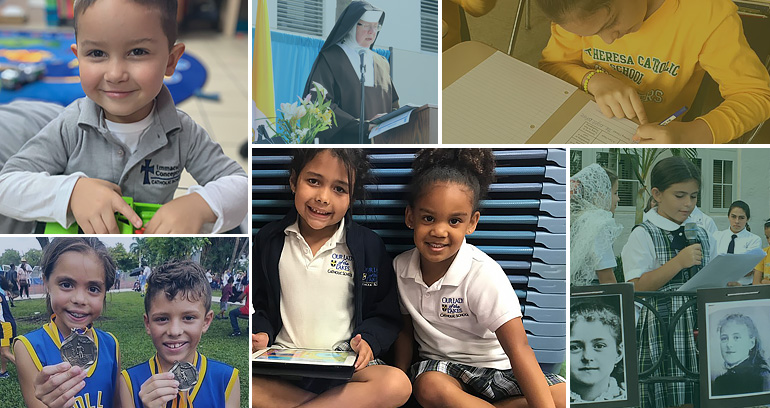 We want to help every family have access to a great Catholic school. Families have various ways of receiving financial support. In addition to the programs below, we encourage every family to discuss their financial needs with their local principal or pastor. A key part of our mission is to allow families of all backgrounds to have access to our schools.
Scholarships for Private Schools provide an average of $7,500 per year per child for K-12 private schools. With the passage of Florida House Bill 1 in 2023, any Florida resident is qualified to apply for a state-funded Family Empowerment Scholarship (FES), regardless of their income level. This scholarship can be used to pay for tuition and other educational needs.
The state also offers the Unique Abilities Scholarship (FES-UA) which is available for students with identified needs and their siblings. This scholarship can be used to pay for tuition, educational needs, and needs associated with the child's identified need.
Voluntary Pre Kindergarten (VPK)
Students 4 years of age as of September 1st can attend the four-year-old preschool at the school of their choice through the VPK program. Schools must be formally recognized as VPK providers by the state and meet certain operational and academic standards.
School Readiness
Offers financial assistance to low-income families for early education and child care. Can be used to pay for Catholic PreK programs and other services.
Questions? Contact Beatriz Ramirez in the Office of Catholic Schools