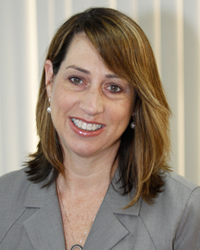 Welcome to the first edition of The Synod Snapshot. This is such an exciting and holy experience for our church, and it is our desire that through this weekly update you will have a greater understanding of the Synod.
Archbishop Wenski convened the Synod at the Chrism Mass at St. Mary's Cathedral on April 3, 2012, and since then, the Synod office has been hard at work getting things ready for the first phase of the Synod: the listening sessions. These sessions are being held throughout the archdiocese beginning June 15th, and are an opportunity for all Catholics to share their opinions about the local church, as well as their hopes and dreams for her future. (Here are the dates of the Archbishop's listening sessions)
This week we also held the first meeting of the Synod Leadership Team, a group of twelve individuals selected by the Archbishop to serve throughout the entire Synod process, supporting and assisting the Archbishop in the creation of the Synod Priority Plan. In addition to meeting once per month as a group, the Synod Leadership Team will also work closely with the Synod Focus Teams that will begin working on goal-setting in October 2012. The Synod Leadership Team members are an incredible group of people from very diverse backgrounds, all of whom share a deep love of Christ and a desire to strengthen His church here in South Florida. To see a list of the Synod Leadership Team members, check out the article about the Synod in this month's issue of The Florida Catholic.

Please continue to pray for the work of the Synod. Next Friday look for the Synod Snapshot with more information about the listening sessions and the feedback we are asking for from all Catholics in the archdiocese. For more information about the Synod, please visit our website at www.synodmiami.org.

Rosemarie Banich
Synod Director
Related Articles
05/25/12

Synod Snapshot #1

06/01/12

Synod Snapshot #2

06/08/12

Synod Snapshot #3
As I discussed in last week's Synod Snapshot, when you attend a listening session you will be asked to write down your responses to three key questions on a Feedback Form.

06/15/12

Synod Snapshot #4
Tonight is the first of the Archbishop's listening sessions, at which participants will be asked to communicate their joys, concerns and dreams for the Archdiocese of Miami.

09/23/13

Synod Snapshot #5
On Saturday, Oct. 26, at the Synod closing assembly, the new strategic plan for the Archdiocese of Miami will be presented to all.

10/11/13

Synod Snapshot #6

10/18/13

Synod Snapshot #7