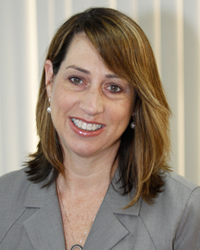 September 27, 2013
Synod identifies three priorities
On Saturday, Oct. 26, at the Synod closing assembly, the new strategic plan for the Archdiocese of Miami will be presented to all. The culmination of the work of the more than 800 Synod volunteers over the past 18 months, this plan begins with three pastoral priorities that Archbishop Thomas Wenski has discerned. These pastoral priorities are those initiatives that become the driving forces for action and leadership throughout the archdiocese for the duration of the life of the pastoral plan. In other words, of the many concerns, dreams and hopes of the people, of the diverse areas of ministry in which the Church serves the faithful of South Florida, these are the areas where the greatest effort must be placed (not the only effort, but the greatest).
The Synod Leadership Team began the process of discerning three priorities in the spring of 2012, carefully and prayerfully reviewing the feedback from the listening sessions. After several months of work, they were ready to make their recommendations to Archbishop Wenski.
The archbishop, in turn, has spent many months in discernment as well, ultimately declaring what he has chosen as the three archdiocesan priorities:
Priority: Deepening our Discipleship through Faith Formation and Support
Providing a consistent invitation and diverse opportunities to all Catholics, especially adults, to grow in understanding of their faith to be better prepared and equipped to invite others to know Christ. Providing coordinated, proactive support to all of the priests in the archdiocese to deepen their discipleship and strengthen their ability to form and lead the people of God.
Priority: Expanding Our Missionary Outreach to Youth and Young Adults
Investing the human, financial and spiritual resources necessary to help both youth and young adults cultivate a personal and life-long relationship with Christ and to ensure that the Archdiocese of Miami becomes a model church in outreach to the Church of today and tomorrow.
Priority: Establishing Our Parishes as Centers of Hope and Evangelization
Supporting parishes in embracing the missionary call of Christ to "Go and make disciples of all nations" through creating a welcoming and vibrant experience of parish life.
These priorities will be implemented throughout the entire archdiocese by several SMART goals, which will be shared in next week's Snapshot. Creating these specific expectations and concrete goals gives a clear vision for the future of our local Church, and as Archbishop Wenski shared with the priests of the archdiocese at their annual convocation this week, these SMART goals can serve as a report card for the archdiocese, allowing for a heightened level of accountability.
Rosemarie Banich
Synod Director
Related Articles
05/25/12

Synod Snapshot #1

06/01/12

Synod Snapshot #2

06/08/12

Synod Snapshot #3
As I discussed in last week's Synod Snapshot, when you attend a listening session you will be asked to write down your responses to three key questions on a Feedback Form.

06/15/12

Synod Snapshot #4
Tonight is the first of the Archbishop's listening sessions, at which participants will be asked to communicate their joys, concerns and dreams for the Archdiocese of Miami.

09/23/13

Synod Snapshot #5
On Saturday, Oct. 26, at the Synod closing assembly, the new strategic plan for the Archdiocese of Miami will be presented to all.

10/11/13

Synod Snapshot #6

10/18/13

Synod Snapshot #7