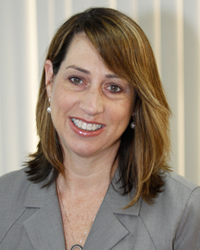 Friday, June 1, 2012
We are now just two weeks away from the first Synod listening session!
There are many answers to your frequently asked questions (FAQs) about the Synod on our website, but I would like to use this edition of The Synod Snapshot to discuss what you can expect to happen at a listening session.
The purpose of the listening session is to rejoice in the blessings that God has given to this local Church, to envision the future of this great Archdiocese and to surface potential areas of focus that our Archdiocese should address in the next three to five years.
In order to accomplish this, each person in attendance will be asked the following three questions:
What does the Archdiocese of Miami do well in serving and ministering to God's people?
What could the Archdiocese of Miami do to improve upon its service and ministry to God's people?
In the next 24-36 months, what 3 priorities should the Archdiocese of Miami name and fulfill for more effective service and ministry?
After time for prayerful contemplation of these questions, you will be asked to write down your responses on a Feedback Form. Once the Feedback Forms are completed, those who wish to share their response to one of the questions with the Archbishop will have that opportunity. The Feedback Forms will be collected and all of the data collected will be recorded and provided to the Synod Leadership Team and the Focus Synod Teams as they begin the process of discerning goals for the Synod plan.
A few other things about the Listening Sessions: You do not have to make a reservation to attend, and you can attend any session that is convenient for you. The Archbishop will not be able to respond to specific questions at the listening sessions, and we do ask that you keep your comments within the parameters of the three questions being asked.
Here are the dates of the Archbishop's listening sessions.
Many of you have told me that the Synod is in your prayers. Please know how much that is needed and appreciated. Coming next Friday in the Synod Snapshot, learn more about the Synod Focus Teams.
Rosemarie Banich
Synod Director
Related Articles
05/25/12

Synod Snapshot #1

06/01/12

Synod Snapshot #2

06/08/12

Synod Snapshot #3
As I discussed in last week's Synod Snapshot, when you attend a listening session you will be asked to write down your responses to three key questions on a Feedback Form.

06/15/12

Synod Snapshot #4
Tonight is the first of the Archbishop's listening sessions, at which participants will be asked to communicate their joys, concerns and dreams for the Archdiocese of Miami.

09/23/13

Synod Snapshot #5
On Saturday, Oct. 26, at the Synod closing assembly, the new strategic plan for the Archdiocese of Miami will be presented to all.

10/11/13

Synod Snapshot #6

10/18/13

Synod Snapshot #7