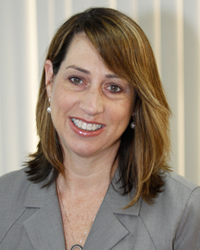 Friday, June 15, 2012
Tonight is the first of the Archbishop's listening sessions, at which participants will be asked to communicate their joys, concerns and dreams for the Archdiocese of Miami. The question I have been asked most frequently this past week has to do with what, exactly, the Archdiocese is. In other words, most of us could list all of the ministries and services offered by our local parish, but what is the role of the archdiocese in our lives as Catholics here in South Florida? I am going to use the next two editions of The Synod Snapshot to answer that question.
First, a brief history of our beloved local church. Bishop Coleman Carroll took charge of the newly-created Diocese of Miami on October 7, 1958, serving a local Catholic community of fewer than 200,000 Catholics spread over 16 counties, exactly half of the state. In 1968, due to the tremendous influx of new residents from the northern United States as well as the Caribbean, and also in recognition of Bishop Carroll's dynamic leadership, the 10-year-old Diocese of Miami was made an archdiocese and named Metropolitan See for all of Florida. Bishop Carroll became an Archbishop, losing eight counties to the newly-created Dioceses of Orlando and St. Petersburg.
Archbishop Edward McCarthy succeeded Archbishop Coleman in 1977. Soon after arriving, he reorganized the chancery staff into seven ministries and announced plans for the construction of a permanent chancery-what we know today as the Pastoral Center, located in Miami Shores.
More growth led to more change, and by 1983, the archdiocese numbered about one million Catholics spread over 135 parishes in eight counties. A long-rumored archdiocesan split finally took place in July, 1984. Bishop Nevins was appointed to lead the newly-created Diocese of Venice, which includes Collier, Hendry and Glades counties. The archdiocese also lost Palm Beach and Martin counties to the newly created Diocese of Palm Beach.
Our Third Archbishop, John Clement Favalora, was installed on December 20, 1994, and presided over another period of change and growth. Archbishop Favalora was succeeded by Bishop Thomas Wenski of the Diocese of Orlando, who on June 1, 2010, was installed as Miami's fourth archbishop.
Please continue to keep us in your prayers.
Rosemarie Banich
Synod Director
Related Articles
05/25/12

Synod Snapshot #1

06/01/12

Synod Snapshot #2

06/08/12

Synod Snapshot #3
As I discussed in last week's Synod Snapshot, when you attend a listening session you will be asked to write down your responses to three key questions on a Feedback Form.

06/15/12

Synod Snapshot #4
Tonight is the first of the Archbishop's listening sessions, at which participants will be asked to communicate their joys, concerns and dreams for the Archdiocese of Miami.

09/23/13

Synod Snapshot #5
On Saturday, Oct. 26, at the Synod closing assembly, the new strategic plan for the Archdiocese of Miami will be presented to all.

10/11/13

Synod Snapshot #6

10/18/13

Synod Snapshot #7