Monday, October 4, 2021
Rebecca Marrie Brady MSW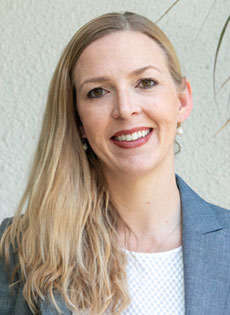 Our archdiocese is unique in many ways, not least of all being only one of two in the entire country that directly operates Pregnancy Help Centers. Our Respect Life Ministry staff and dedicated team of volunteers have ministered to over 1,500 men and women with nearly 6,000 visits to our five Respect Life Pregnancy Help Centers so far this year.
Our free, confidential, and non-judgmental services-- including pregnancy and post-partum counseling, pregnancy testing, ultrasound exams, community resource referrals, material assistance, prenatal and parenting education classes, peer mentoring groups for fathers, and post-abortion healing-- are providing the antidote to abortion and the throwaway culture. The loving personal accompaniment provided at our Pregnancy Help Centers is truly creating a culture of life that will make abortion unthinkable.
And yet, over 25,000 abortions occur in our Archdiocese every year. Why does our society resort to such violence against women, prenatal children, families, and communities when love, support, and real assistance is available? One reason is because there are still threats against life that are legal and accepted.
That's why Respect Life Ministry's mission of upholding the sanctity of human life from conception to natural death focuses on four main areas. I've described above the pastoral care provided through direct services to abortion-vulnerable and post-abortive men and women. The three other crucial elements of Respect Life Ministry are: 1) Prayer; 2) Information and Education; and 3) Advocacy and Public Policy.
It was essential that we focused on serving moms in need this past year during the pandemic. Now we can come together to celebrate the accomplishments of our parish Walking with Moms in Need teams in supporting their assigned Respect Life Pregnancy Help Center and spreading awareness in their parish and beyond.
Next is bringing together all the faithful to learn more and grow in our convictions and understanding so that we may become better ministers of the Gospel of Life. That's why our Walking with Moms in Need initiative is culminating in a pro-life conference called the Congreso Pro Vida. This event will bring together our English, Spanish, and Haitian-Creole speaking communities for the cause of life. There will be talks offered in all three languages, and we will pray together each day of the Congreso Pro Vida, knowing the power and importance of prayer in discerning and carrying out God's will in the service of life.
So please, won't you join me and our brothers and sisters at this national pro-life conference that Archbishop Wenski is hosting here in the Archdiocese of Miami from Oct. 29-31? It will be a weekend of faith, fellowship, and education, equipping us to go forth more closely united to end abortion once and for all. (See archbishop's video invitation in Creole below and English above.)
Get your ticket today at congresoprovida.com, invite your family and friends, and spread the word in your parish and school communities. You won't want to miss this opportunity to meet national and local leaders and work together on this common goal of creating a culture of life and civilization of love where every life is cherished, served, protected, and celebrated. Let's show the world that we are pro-life!