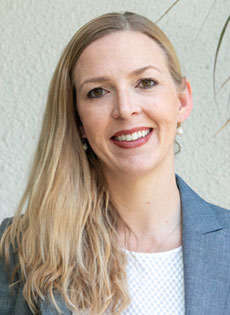 Originally from Illinois; earned undergraduate degree from Franciscan University of Steubenville with major in psychology and minor in theology; earned a Master of Social Work degree from Florida Gulf Coast University.
Worked for U.S. Department of Health and Human Services and the Susan B. Anthony List in Washington, D.C., before discerning a vocation to religious life with the Discalced Carmelite Nuns in St. Louis, Missouri.
Has clinical social work experience with survivors of domestic violence, sexual assault, sex trafficking, and pregnant and postpartum mothers and their families in the residential and acute hospital settings.
Met her husband at Ave Maria University in Florida; they now live in Miami with their three children.
Became archdiocesan director of Respect Life Ministry in November 2019.
Favorite quote: "If you want equal justice for all, true freedom and lasting peace, then America, defend life!" — Pope St. John Paul II.
Blog Archive
Total records: 7