"Young adults have many gifts to offer the Church: their faith, their hope, their desire to serve, their spiritual hunger, their vitality, their optimism and idealism, their talents and skills. The world also looks with hope to young adults to bring about a better future…" (National Directory of Catechesis, Chapter 7: 48c)
The Young Adult Ministry of the Archdiocese of Miami seeks and strives to serve our young adults by offering support, resources and opportunities to discover and enjoy the limitless possibilities that can be ours when we make faith an integral and vibrant part of our daily life.

Check our EVENTS SECTION in this web site for details and upcoming dates for the events listed below

Contact our office for more information.
Pastoral Juvenil Hispana (PJH)
The Pastoral Juvenil Hispana is a Young Adult Ministry Council composed of Hispanic young adults serving the Catholic Church as leaders in their diverse parish groups and movements of the Archdiocese of Miami. They serve as a connecting point between Young Adult groups to share events, information and resources, promoting unity and collaboration among young adults in our Archdiocese.
The mission of this Council is to encourage and promote evangelization processes which will allow Hispanic young adults in the Archdiocese of Miami to encounter Christ and lead them to an integral development, through formation, training, and living and celebrating our faith in a spirituality of communion and apostolic commitment. The PJH also hosts various events throughout the year such as an annual young adult group leaders' retreat, their anniversary gala celebration, and PASCUA JOVEN … and much more.
Programs & Events
Catholic Young Professionals Series - Miami and Broward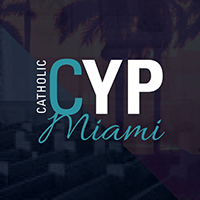 The CYP series is the first Monday of each month and is a great way to network with other young professionals in Miami and be inspired by experts in various professions on how to excel both in your work and faith life. Join us for the next talk and social! Come ready for a great speaker, fellowship, & free drinks.
CYP is a collaboration of the Archdiocese of Miami Office of Young Adult Ministry and the AgrupaciónCatolicaUniversitaria.
Follow us on Facebook.

Follow us on Facebook.
Theology On Tap Miami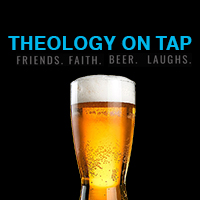 Every other month, come out to the tank brewing for a good local beer and well-known speaker that will enrich your faith. This is a great event to meet people from all over Miami and different young adult groups as well as enjoy a night out at a new beer and cigar lounge.
Follow us on Facebook.
YA Parish Missionary Disciple School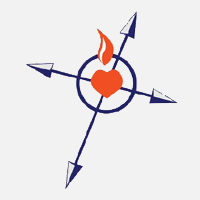 Apply to be on the next team of missionaries! This school provides an opportunity for young adults to be formed more deeply as missionary disciples and equipped to live on mission in their daily lives, especially through their witness and gifts shared with others. As the program progresses, each person will also further discern their own gifts and how the Lord is calling them to evangelization and outreach to other young people in our parishes, schools, workplaces and families in Miami. The program is 2.5 year commitment, the first 9 months focused on formation then young adults are sent on teams to create young adult ministry and outreaches where needed in the archdiocese.
For more information, please see the OVERVIEW HERE and APPLICATION or email Michelle at [email protected].
YA Night at the Marlins Baseball Game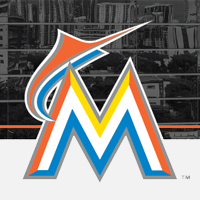 Once a year young adults from all over gather with the Archbishop to root on the Marlins at one of their home games!
Follow us on Facebook.
YA Champion's Challenge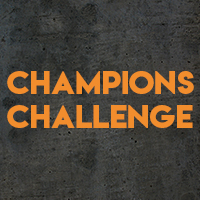 This annual event is an awesome day filled with community, fellowship and good ol' competition! Teams of 8 from different young adult groups across Miami battle it out against each other in a variety of different FIELD DAY games. Following the games will be a cookout and winner's ceremony.
For further date and details please visit: Facebook.
Mission Trips to Haiti (Summer and Advent)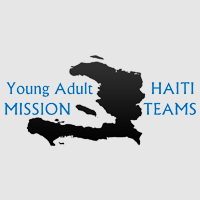 During the Summer months and right before Christmas, we offer mission that are intense week long experience serving the poorest of the poor with the Missionaries of Charity sisters in Haiti.
For more information, please email Michelle [email protected]
Other events
In our widely diverse Archdiocese rich with groups and their corresponding events this is just a sampling of all that is available!
Trips & Pilgrimages
There are plentiful opportunities for young adults to join pilgrimages or service mission trips with other young adults with our office or other hosting ministries. Below is a sampling, or check the events section of this website for more opportunities throughout the Archdiocese.
Retreats
There are multiple retreat opportunities offered for young adults throughout the year.
Annual Saint Vincent De Paul Seminary Young Adult Retreat
Join hundreds of young adults on February of each year for a day filled with learning, sharing, renewal and fellowship. This annual retreat is offered by the St. Vincent De Paul Regional Seminary.
Spring Retreats
Every Spring join us for a powerful weekend retreat that will renew your identity as a son or daughter of God the Father and empower you to live on mission in your daily life.
Island Adventure Retreat
This is a two day one night get away in the beauty of the keys to reconnect with God and share the journey of faith with other young adults.
Retiro anual en Español Para Jóvenes Adultos
Un tiempo de aprendizaje, crecimiento, renovación y mucha hermandad para nuestros jóvenes hispanos, abarcando temas diferentes cada año y como éstos se conectan con nuestra vida diaria y caminar espiritual.
More Retreats
Additional spiritual growth and renewal opportunities hosted by various parishes and groups throughout the Archdiocese of Miami may be found on the events section of this website, with retreats more specific to young adults found in the "youth and young adults" category of the events section.
Other Ministry Support Services
Training and mentoring of leaders or staff, assistance with young adult ministry staff recruiting and hiring, identifying and sharing resource and continuing formation opportunities, in addition to other support as needed. For upcoming training and support opportunities, visit the events section of this website under the "youth and young adults" category or invite us to conduct a session at your parish by contacting [email protected] or 305-762-1189.
"It is Jesus that you seek when you dream of happiness; He is waiting for you when nothing else you find satisfies you; He is the beauty to which you are so attracted; it is He who provoked you with that thirst for fullness that will not let you settle for compromise; it is He who urges you to shed the masks of a false life; it is He who reads in your heart your most genuine choices, the choices that others try to stifle.
It is Jesus who stirs in you the desire to do something great with your lives, the will to follow an ideal, the refusal to allow yourselves to be ground down by mediocrity, the courage to commit yourselves humbly and patiently to improving yourselves and society, making the world more human and more fraternal." -WYD Rome,19 August 2000
Young Adult Groups
Links