Monday, March 22, 2021
Rebecca Marrie Brady MSW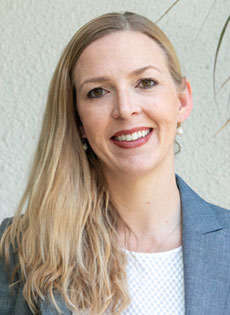 As we celebrate the Solemnity of the Annunciation of the Lord this week, let's take a moment to reflect upon what happened at this great event, and what message it holds for each one of us. We read in the Gospel of Luke that:
...The angel Gabriel was sent from God to a city of Galilee named Nazareth, to a virgin betrothed to a man whose name was Joseph, of the house of David; and the virgin's name was Mary. And he came to her and said, "Hail, full of grace, the Lord is with you!" But she was greatly troubled at the saying, and considered in her mind what sort of greeting this might be. And the angel said to her, "Do not be afraid, Mary, for you have found favor with God. And behold, you will conceive in your womb and bear a son, and you shall call his name Jesus. [...] And Mary said to the angel, "How can this be, since I have no husband?" And the angel said to her, "The Holy Spirit will come upon you, and the power of the Most High will overshadow you; therefore the child to be born will be called holy, the Son of God. [...] And Mary said, "Behold, I am the handmaid of the Lord; let it be to me according to your word" (cf. Luke 1:26-38).
So it is through Mary's "YES" that we receive the gift of Christ's Incarnation. What can this event in salvation history teach us today? Since I'm the Director of Respect Life Ministry, and it's both the Year of St. Joseph and the Year of the Family, allow me to use the Apostolic Exhortations Guardian of the Redeemer (Redemptoris Custos) by Pope St. John Paul II and The Joy of Love (Amoris Laetitia) by Pope Francis to shed light on the pro-life message of the Annunciation for us today.
In Guardian of the Redeemer, Pope St. John Paul II talks about parallel annunciations by the Angel to Mary and Joseph:
With the passing of days and weeks Mary's "pregnancy" is visible to the people and to Joseph... In these circumstances, "her husband Joseph, being a just man and unwilling to put her to shame, resolved to send her away quietly" (Mt 1:19). He did not know how to deal with Mary's "astonishing" motherhood. He certainly sought an answer to this unsettling question, but above all he sought a way out of what was for him a difficult situation.
But as he considered this, behold, an angel of the Lord appeared to him in a dream, saying, 'Joseph, son of David, do not fear to take Mary your wife, for that which is conceived in her is of the Holy Spirit; she will bear a son, and you shall call his name Jesus, for he will save his people from their sins' (Mt 1:20-21).
The divine messenger introduces Joseph to the mystery of Mary's motherhood. Joseph is visited by the messenger as "Mary's spouse," as the one who in due time must give this name to the Son to be born of the Virgin of Nazareth who is married to him. It is to Joseph, then, that the messenger turns, entrusting to him the responsibilities of an earthly father with regard to Mary's Son.
"When Joseph woke from sleep, he did as the angel of the Lord commanded him and took Mary as his wife" (cf. Mt 1:24). He took her in all the mystery of her motherhood. He took her together with the Son who had come into the world by the power of the Holy Spirit. In this way he showed a readiness of will like Mary's with regard to what God asked of him through the angel.
Together with Mary, Joseph is the first guardian of this divine mystery. Together with Mary, and in relation to Mary, he shares in this final phase of God's self-revelation in Christ and he does so from the very beginning. [...] Joseph is the first to share in the faith of the Mother of God and that in doing so he supports his spouse in the faith of the divine annunciation (cf.

Redemptoris Custos

, par. 2-5).
Therefore, both the annunciations of the Lord to Mary and Joseph can provide examples to us of the obedience of faith to which we are all called. But more than that, these divine annunciations to Mary and Joseph reveal that God willed to bring about the Incarnation by way of the family.
At the culmination of the history of salvation, when God reveals his love for humanity through the gift of the Word, it is precisely the marriage of Mary and Joseph that brings to realization in full "freedom" the "spousal gift of self" in receiving and expressing such a love. In this great undertaking, which is the renewal of all things in Christ, marriage — it too purified and renewed — becomes a new reality, a sacrament of the New Covenant. We see that at the beginning of the New Testament, as at the beginning of the Old, there is a married couple. But whereas Adam and Eve were the source of evil which was unleashed on the world, Joseph and Mary are the summit from which holiness spreads all over the earth. The Savior began the work of salvation by this virginal and holy union, wherein is manifested his all-powerful will to purify and sanctify the family — that sanctuary of love and cradle of life (cf.

Redemptoris Custos

, par. 7).
Furthermore, in The Joy of Love, Pope Francis talks about the family "as the setting in which a new life is not only born but also welcomed as a gift from God." And just as the news of God's plan came to Mary and Joseph at a seemingly inopportune time, creating a seemingly unideal situation, our Holy Father offers guidance for us today:
If a child comes into this world in unwanted circumstances, the parents and other members of the family must do everything possible to accept that child as a gift from God and assume the responsibility of accepting him or her with openness and affection. For "when speaking of children who come into the world, no sacrifice made by adults will be considered too costly or too great... The gift of a new child, entrusted by the Lord to a father and a mother, begins with acceptance, continues with lifelong protection and has as its final goal the joy of eternal life (cf.

Amoris Laetitia

, par. 166).
He asks us to "think of the great value of that embryo from the moment of conception" and encourages parents, with their prayers, to "prepare for baptism, entrusting their baby to Jesus even before he or she is born" (cf. Amoris Laetitia, par. 168-169).
To parents who "feel that their child is not coming at the best time," he exhorts them to "ask the Lord to heal and strengthen them to accept their child fully and wholeheartedly." He goes on to explain that:
A child is a human being of immense worth and may never be used for one's own benefit. So it matters little whether this new life is convenient for you, whether it has features that please you, or whether it fits into your plans and aspirations. For children are a gift. Each one is unique and irreplaceable... We love our children because they are children, not because they are beautiful, or look or think as we do, or embody our dreams (cf.

Amoris Laetitia

, par. 170).
While this may be a sobering wake-up call for us in the midst of such an individualistic society, the Holy Father offers the following words of encouragement:
With great affection I urge all future mothers: keep happy and let nothing rob you of the interior joy of motherhood. Your child deserves your happiness. Don't let fears, worries, other people's comments or problems lessen your joy at being God's means of bringing a new life to the world. Prepare yourself for the birth of your child, but without obsessing, and join in Mary's song of joy: "My soul proclaims the greatness of the Lord and my spirit exults in God my Savior, for he has looked with favor on the lowliness of his servant" (Lk 1:46-48) (cf.

Amoris Laetitia

, par. 171).
May our Blessed Mother together with St. Joseph, Guardian of the Redeemer, pray for us, that we too may become holy families that welcome the gift of LIFE with ever greater generosity and joy.