Monday, March 7, 2011
Bishop Felipe Estevez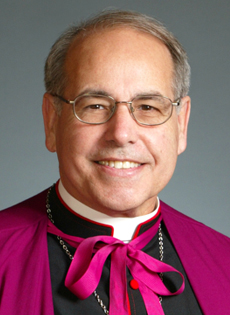 On March 9, Catholics around the world begin a spiritual journey that culminates with the Easter Triduum on April 21, 22, and 23, whose grand finale is the joy of Easter, the resurrection of our Savior Jesus Christ.

The first words said by the Church at prayer on the first day of Lent convey the perfect tone for the whole journey: Lord, you have mercy on all and never hate your creatures; you erase the sins of all who repent and forgive them, for you Lord, you are our God. (Cf. Wis 11:23-26)

On hearing about Lent, some think at once of fasting, penance, and sacrifice. However, the first thing that should occur to us is Christ, who comes to meet me in new ways, because his mercy is always new and in that way we are renewed.

On the first day of this journey, our forehead is sealed with ashes, with a few simple words. I am amazed at the attraction of the ashes, which draw so many people to come and receive them. I usually go to one of our universities every year, and this is the most attended Mass of the academic year. I think that this rite of ashes reveals how the human heart needs salvation, forgiveness, and craves the chance to start over again in Christ. It is the cry that the psalm, The Miserere, expressed so well: "Cleanse me of sin ... and I shall be whiter than snow, let me hear the sounds of joy and gladness" (Ps 51, 2.9-10).

This Lent 2011, we in the archdiocese will host, for the first time, a festival of forgiveness. Archbishop Thomas Wenski, after consulting the Presbyteral Council, took the initiative to convene a weekend of reconciliation. Immediately before the start of Holy Week (Friday, April 15 and Saturday, April 16) a number of parishes will be offering the sacrament of forgiveness, providing plenty of time so that the sacrament can be received by the greatest number of faithful.

I hope the invitation for this weekend will reach those alienated Catholics who do not come to church on Sundays, those who feel anger at some mistreatment, etc. I hope that practicing Catholics will pass on the invitation via a phone call, e-mail or a conversation at work, during a break, etc. I've noticed that the Catholic laity evangelize very easily through pleasant conversation and friendly, personal relationships.

John Paul II said that holiness is the most urgent pastoral task of the Church. For the baptized, it is contradictory to lead a mediocre life, looking for ways to make the least effort and practicing a superficial and wobbly piety. This is the purpose of Lent: that while accompanying Christ in the desert, you might be able to discover his face and find in Him abundant life, so that you might in that way be blessed with a new beginning in Christ, Redeemer of all.