Monday, April 18, 2011
Bishop Felipe Estevez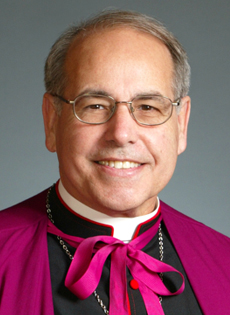 The early Christians took great care to convey their experiences with Jesus of Nazareth after his violent death. The wonder they were experiencing was not emotional. Jesus' appearances were not intimidating. The details of the meetings contain strong elements of objectivity.
Of these accounts, which is your favorite? I have two: that of the two discouraged disciples walking to the forgotten village of Emmaus, and the other, the experience of Saul, who went to Damascus to persecute Christians and halfway there experienced an event with lights and voices that forever changed his path — and even his own name, Paul.
For most of us, the encounter with the Risen One was real, but it feels like something from the past, that is, something that already happened. All we have to do now is remember it with reverence and devotion. We need a bold new proclamation to tell us that, even today, we can encounter the Risen One. To celebrate Easter is to become aware that the living Christ communicates with us now in a sacramental way, in the sacrament of sacraments which is the Eucharist. Mass truly lived is the supreme form of contact with the Risen Christ.
Pope Benedict XVI, in the second volume of his book, "Jesus of Nazareth," writes that during the Last Supper, Jesus "gave thanks for the gift of the Resurrection, and on that basis He could already give His body and blood in the form of bread and wine as a pledge of resurrection and eternal life (Jn 6:53-58)" (p. 140).
Further on, Benedict states: "In His certainty that His prayer would be heard, the Lord gave His body and blood to the disciples during the Last Supper in anticipation of the resurrection: both Cross and Resurrection are intrinsic to the Eucharist -- without them there would be no Eucharist. Yet because Jesus' gift is essentially rooted in the Resurrection, the celebration of the sacrament had necessarily to be connected with the memorial of the Resurrection"(p. 142).
Why do you think the first encounter with the Risen One happens on Sunday? Or put another way, why is it that Christians gather on Sunday to celebrate the Eucharist? Why do we call this day the Lord's Day?
Is the day of the celebration of the resurrection just a day for us? Yes and no. Yes, because it marks the conclusion of Holy Week, but no, because every first day of the week, when we gather with our brothers and sisters in faith to celebrate the Eucharist, the same thing happens to us that happened to the disciples at Emmaus. We experience a love so extreme that our faith surrenders to this sense of joy, and also to the urgency of communicating it to others ... to everyone.