Monday, August 18, 2008
Bishop Felipe Estevez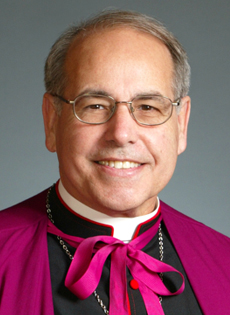 A new eucharistic prayer says: "Keep your church alert in faith to the signs of the times and eager to accept the challenge of the Gospel."
Blogs are a sign of the times. Peoples of the world are able to communicate instantly with others in the global village. Today, the Archdiocese of Miami embraces this sign of communication. Each week our readers will interact with me or Father Manny Alvarez, seminarian Luis Rivero, Sister Silvia Tarafa, Mrs. Cheryl Whapham, Gloria Luna and others. We are honored to start with this first set of authors, which as you can see reflects the different states of life in the church. More names will be added to this roster.
You are invited to submit your comments to all the blogs. We hope to get back to you, and through you, to the hundreds of readers who will be part of the conversation.
This bold initiative of our Communications Department takes place on the 2000th anniversary of the birth of St. Paul. This is more than a coincidence. For Paul, the Good News needed to reach all peoples. He kept connecting new and diverse communities through letters, greetings and messages. The love of Christ impels us, he said. It is the same love that animates us in this blog project.
A unique feature of being a bishop in the Archdiocese of Miami is being in contact with a vast variety of faith communities from Key West to Deerfield Beach, from Miami Beach to Weston or Kendall. This variety reflects the beauty of the potentialities of the Spirit of God renewing his church. I dream that this new blog will connect us — the Body of Christ — better and more often. I dream that our conversation will reach not only those in the boundaries of our archdiocese but the entire planet —because now, it is possible.
Most Reverend Felipe J. Estévez, S.T.D.
Auxiliary Bishop of Miami