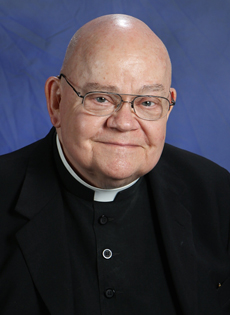 Pastor, St. Sebastian Parish
Grew up in North Miami's Holy Family Parish and attended Archbishop Curley (now Curley Notre Dame) High School.
Entered the seminary as a high school senior and was ordained for the Archdiocese of Miami in 1968.
Served as director of the Office of Worship from 1978-1984, and as pastor of St. Louis Church in Pinecrest from 1982 to September 2010, when he was appointed pastor of St. Sebastian in Fort Lauderdale.
Blog Archive
Total records: 3