Are You Ready To Learn The Authentic Language Of Your Body?
The Creighton Model is based upon a couple's knowledge and understanding of their naturally-occurring phases of fertility and infertility. This knowledge empowers the couples to make informed decisions regarding achieving or avoiding a pregnancy. The Creighton Model also provides valuable information to address any reproductive health concerns through the revolutionary Natural Procreative Technology (NaProTECHNOLOGY).
More information:

Want to build a strong marriage and family?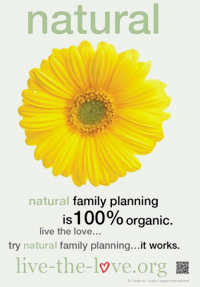 Learn Natural Family Planning (NFP) and help build communication skills and enhance intimacy in your marriage.
Attend a three-part series of introductory classes offered by the Couple to Couple League to learn more about this medically safe, morally acceptable and highly effective method, both for postponing and achieving pregnancy.
More information:


Contact: Silvia 1-800-745-8252