Monday, March 23, 2020
Angelique Ruhi-Lopez
- Florida Catholic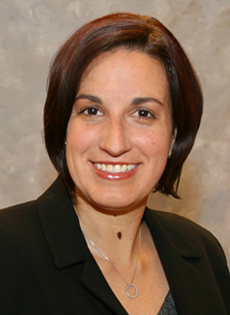 This wasn't quite the Lent I expected it to be. I started out giving up sugar as a way to turn more to Christ, but He is asking me to give up much more than sugar. He is asking me to give up my plans, my selfishness, my control, and give it all to Him. He is calling me to give all of this up in order to love others more.
Because of the coronavirus pandemic, our lives have all been turned upside down within a matter of days (it's just been days, I promise. I know it feels like much more.) My husband is working from home for an unspecified amount of time. My kids are now homeschoolers (never say never!). I run back and forth between the office and our home (for now) while our toddler naps.
Art class? Canceled. Basketball practice? Canceled. School talent show? Canceled. Our spring break trip? Canceled. Masses with a congregation? Canceled. And although the latter is undoubtedly the toughest of these to stomach, I have to remind myself that life itself has not been canceled. It has merely changed.
I am being stretched physically, emotionally and spiritually. And despite my fears and misgivings and the unfortunate circumstances, being stretched out of my comfort zone is a good thing.
In some respects, isn't this what I've wanted? To slow down, to get off the hamster wheel. To quit my "job" as an unpaid Uber driver schlepping my kids back and forth, to finally declutter my home, and just BE, to enjoy one another's company, have a richer faith and family life. Well, yes, but certainly not under these circumstances.
The reality is that statistically, someone we know may get sick and we will have to deal with that as it comes. It may be mild or not. None of us is promised tomorrow. We know not the day nor the hour.
So the question is, what will life look like when this is all over? Will we (gulp) lose family or friends to this? Will we lose our sanity as we live out our new Gilligan Island-esque reality? Will we lose our jobs as we navigate this tempestuous economy? What will we lose? I truly don't know the answer to these questions because so much of this is in God's much more capable hands.
Perhaps the better question is – what will we gain?
Because this is much more within my control. I can gain a new perspective, a new appreciation for life, for family, for Jesus present in the Eucharist and in the sacraments (and of course, for toilet paper). I can gain the ability to smile and laugh, to show my kids the face of Christ, even when I am frustrated, scared and uncertain. I can gain a spirit of generosity to give more freely to those who have less. I can gain a more active faith life, as I become more intentional about praying and trusting in the only One who can get us through this. And I can gain the ability to love more freely, unreservedly, unabashedly, as Christ did.
There is so much we are being called to give up this Lent. But there is so much more we stand to gain.