Monday, October 9, 2017
Joan Crown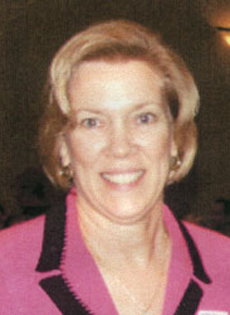 La Conferencia Estatal del Respeto a la Vida llega a nuestra Arquidiócesis una vez cada siete años y el equipo del Respeto a la Vida se halla trabajando arduamente para que sea un evento memorable.
A raíz del huracán Irma, prorrogamos el plazo de inscripción anticipada hasta el 10 de octubre. Si todavía no han hecho sus reservaciones, háganlas ahora.
Gracias al apoyo de las Siervas de los Corazones Traspasados de Jesús y María, habrá interpretación simultánea de inglés a español. Tendremos disponibles una cantidad limitada de auriculares que se darán en orden de llegada.
El 20 de octubre, noche de apertura, rendiremos un homenaje especial al Dr. Jerome Lejeune, Siervo de Dios, quien estableció la causa del síndrome de Down y cuya causa de canonización se encuentra en marcha. Su viuda, Madama Lejeune, viajará desde París para unirse a nosotros, y habrá una presentación por el Coro de Campanas del síndrome de Down, del Marian Center.
Además, Bernadette Conklin traerá a la conferencia su imagen exclusiva de María, Arca del Nuevo Pacto. Aprenda sobre la inspiración detrás de la imagen y la devoción aquí.
Nuestros oradores principales serán:
El Dr. Anthony Levatino, antiguo proveedor de aborto. Desde la motivación egoísta hasta la verdadera comprensión, el Dr. Levatino hablará sobre realizar abortos como parte de su práctica de ginecología y obstetricia en el estado de Nueva York. El Dr. Levatino compartirá su perspectiva única sobre las razones por las que un médico que ha sido entrenado para dar vida, la termine. Realizó un total de 1,200 abortos, algunos de ellos después de 20 semanas de embarazo. La historia de su conversión a la causa pro-vida ha educado y motivado a audiencias en todo el mundo.
El Dr. Levatino hará dos presentaciones en la conferencia: "Recognizing the Humanity of the Unborn Child" (Reconocer la Humanidad del Niño No-nacido), y "Helping Priests Understand the Lies and Deceptions of the Abortion Industry" (Ayudar a los Sacerdotes a Entender las Mentiras y los Engaños de la Industria del Aborto) en una sesión cerrada para sacerdotes y diáconos.
La Dra. Alveda C. King, sobrina de Martin Luther King, hijo, es asociada pastoral y directora de Derechos Civiles para los No-nacidos, y del Servicio Afro-Americano de Alcance para Sacerdotes por la Vida. La Dra. King recibió el premio Cardenal John O'Connor del Salón de la Fama Pro-Vida y el Premio de Derechos Civiles del Congreso Sobre Igualdad Racial. Es una autora de libros exitosos entre los que se encuentra: "How Can the Dream Survive If We Murder the Children?" (¿Cómo Puede Sobrevivir El Sueño Si Asesinamos a Los Niños?).
En sus propias palabras: "El aborto y el racismo son gemelos malvados, nacidos de la misma mentira. Donde el racismo oculta su rostro en público, el aborto logra los objetivos que el racismo sólo una vez soñó. Unidos, los abortistas están destruyendo a la humanidad en general y, en particular, a la comunidad negra". Y "cuando dijimos que ya no nos sentaríamos en la parte trasera del autobús, se reservaba un lugar para nosotros en la clínica de aborto".
La Dra. King hará dos presentaciones en la conferencia: "Civil Rights for the Unborn" (Derechos Civiles de los No Nacidos) e "Importance of the Priest's Role in Defending the Least Among Us" (La Importancia del Papel del Sacerdote en la Defensa de los Más Pequeños Entre Nosotros).
Vengan a conocer al Dr. Levatino y a la Dra. King en la Conferencia Estatal del Respeto a la Vida, y escuchen sus mensajes poderosos en defensa de los "más pequeños entre nosotros".
Regístrense para la conferencia aquí.