Monday, September 18, 2023
Dr. Jim Rigg
- Office of Catholic Schools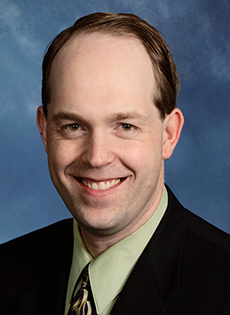 As an educator and parent, I am proud of the growth and vitality of our Catholic schools.
This fall, Catholic schools across Florida are experiencing record-breaking growth, welcoming thousands of new families who have been empowered to pick the school that best fits their child's needs.
Our increases contrast with national trends in Catholic education, which have seen a steady enrollment decline since the 1960s. Of the 10 largest Catholic school systems in the country, the Archdiocese of Miami is the only diocese seeing measurable growth. Enrollment has increased for the third straight year, and is up over 3.5% this year alone, the largest it has been in over eight years. Two new Catholic schools opened last fall, and this year we are re-opening another after its closure 14 years ago.
Our enrollment increases are mirrored in the six other dioceses throughout our state, all of which are growing — a trend that has been a decade in the making. Between 2013 and 2023, Florida was the only state in the Top 10 for Catholic school enrollment that did not see declines in students.
So why are Catholic schools flourishing in the Sunshine State?
Clearly, demographic shifts have helped. Florida is the fastest-growing state in America, experiencing a surge of new residents fleeing Northern states in the COVID era. In South Florida, we have been buttressed by wave after wave of immigrants, many of them Catholic, from Latin America and the Caribbean.
However, a new report looks deeper into how Florida has become the most fertile ground to grow and nurture Catholic education.
"Why Catholic Schools in Florida Are Growing: 5 Things to Know," released by Step Up For Students, a Florida nonprofit that administers the state's education choice scholarship programs, identifies the factors that have contributed most to Catholic success:
Choice. Florida school choice programs are helping to drive that growth and diversity. The number of students using state-funded school choice scholarships to attend Florida Catholic schools has tripled over the past decade, from 13,911 to 41,048. In March, the state removed income eligibility caps on its two largest scholarship programs, making them accessible to all K-12 families.
Innovation. Catholic schools are increasingly adding forward-thinking elements to their core features that have made them attractive. These include the Archdiocese of Miami Virtual Catholic School (ADOM-VCS). It began in 2013 with six students in a single school in another state. Now it serves more than 800 students every semester across 125 schools in more than 20 states, and even some students in other countries.
Competition. Nearly half of all Florida K-12 students — 1.6 million total — attend something other than their zoned neighborhood schools — magnet, private, charter, home-school, virtual or a hybrid. The fact that Catholic schools are thriving in this landscape speaks volumes about their performance and desirability. More students in our schools does not mean public schools receive less money per pupil.
Diversity. Over the past decade, the percentage of students of color in Florida Catholic schools rose from 45.6% to 65% (slightly higher than in public schools).
This growth has not come at the expense of quality. On the contrary, the latest data from the National Assessment of Education Progress (NAEP), also known as the Nation's Report Card, showed Catholic schools outperformed their public-school counterparts in almost all categories. Scores are particularly high among students who qualify for free or reduced lunch (over one-third of our students in the Archdiocese of Miami), and among racial minorities (over 85% of the Archdiocese). This excellence is a reflection of our incredible educators, for whom we require the highest standards of qualifications and professionalism.
Researcher David Figlio confirmed that low-income Catholic school students using the Florida Tax Credit Scholarship are outperforming their peers in non-Catholic schools, with bigger annual learning gains in reading and math.
This "Catholic School Advantage" extends beyond those who attend our schools. Studies have shown the presence of a Catholic school improves the general health of neighborhoods and communities, particularly in poverty and crime rates.
As an educator and parent, I am proud of the growth and vitality of our Catholic schools. That they exist in a rich environment of parental choice — no matter the families' economic or ethnic background — shows Florida is leading the way for other states to follow, and our students are the ultimate beneficiaries.
This blog was originally published by Florida Politics, on Sept. 7, 2023.