Monday, October 6, 2014
Joan Crown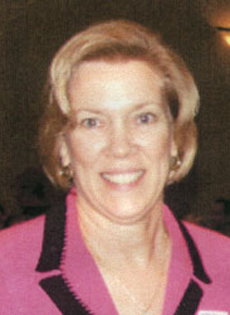 What exactly do you do? After serving in the
Respect Life Ministry
for over 30 years, I am still asked that question. The best way to answer is to share the words of some of those people who have received our services or who have participated in our events.
"How do you thank someone for the life of your child? You gave me the courage to say yes to life. I needed to hear it was wrong to kill my son." — A Haitian school teacher
"Because of the work you do, I have my adopted son today." — A philanthropist 
"Your candor and conviction have moved me." — A legislator at Catholic Days at the Capitol who changed his vote to protect the child who survives an abortion procedure
"Thank you for walking with me through my father's last week of life." — A parishioner who wanted to be sure her father was not a victim of euthanasia
"This was the first place that made me feel respected." — A recently released prisoner and expectant father in our Project Joseph Program
"I don't want to do this anymore, please help me." — A local abortion doctor
"I don't have to continue down this road, I am worth more than this." — A single mother at our Sexual Integrity class 
"It was like receiving Holy Communion for the first time." — A woman returning to the sacraments after post-abortion healing (Project Rachel)
"You saved my marriage and opened our hearts to have another child." — Life Issues Workshop participant
"I wish I could stand with you, this is my story." — Restaurant cook on his break watching the 40 Days for Life prayer vigil
"I am in awe of this perfectly formed little body." — Funeral director who buried unborn Baby Charlie, 18-weeks gestation
"A fact-filled, eye-opening, fantastic day!" / "The students learned a great deal and were engaged the entire time." / "Great messages for our young people to hear." — Eighth grade teachers at the 11th annual Chastity Day event
"I didn't know I was praying for the life of my own grandchild to be saved." — Parish "Spiritual Adoption" program
"Thank you for giving me the opportunity to stand up for what I believe in and express my faith by participating in the March for Life." — Student pilgrim at the annual March for Life in Washington, D.C.
"The best lay presentation on the Church's teaching on human sexuality I have ever heard." — Bishop Victor Galeone, emeritus of St. Augustine
So what exactly do we do? We defend Him in His least ones!
During this Respect Life Month, I thank God for the courageous people who serve in the Respect Life Ministry. They sacrifice so much to defend society's unwanted souls.