Monday, August 26, 2013
Kim Pryzbylski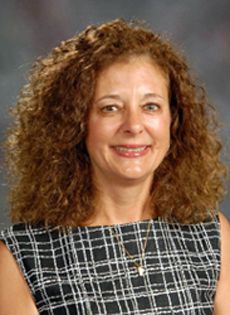 In the schools of the Archdiocese of Miami, students bring innovation, the gift of creation, and service to God's people to new, unexpected levels. We are accomplishing great things every day. Learning is discovery, and through discovery, each day's experiences in the classroom, lab or chapel become extraordinary events. Students' Community Service Learning Projects (mandated in each school) pave the way for future innovation and breathe life into STEM (science, technology, engineering, mathematics), transforming the acronym into STREAMS (science, technology, engineering, arts, mathematics and service).
Daniela Rodriguez from Blessed Trinity School
in Miami Springs provided us with a mind-blowing example. This eighth grade student's faith, knowledge of science, and her desire to serve others inspired her to create a robot named Steve. Steve captures brain activity and nerve impulses to produce movement. "Using this technology, I was motivated by the fact that maybe one day, my research could affect the lives of many who have prosthetics or use wheelchairs, such as wounded veterans or people with multiple sclerosis, cerebral palsy, and other diseases that affect the neurological system," she said. This is a service project that will affect many people's lives in a positive way.
Academically, students have become more engaged in learning tasks that integrate self-selected activities, differentiated tasks, flipped instruction, problem solving, research and analysis. The educational system of our archdiocese is driven by technology and innovation and enveloped by faith and inspiration.
Technology? Not that anyone is counting, but 100 percent of the schools in the archdiocese have embraced new-century technology, educational strategies and techniques. In the high schools, students are fully engaged. Each student has a school-required electronic device. In most cases, this is an iPad. Many of the elementary schools have also implemented 1:1 (a device for each student) programs at specific grade levels, technology carts at some grade levels and interactive boards, display panels and projection systems in others.
The virtual school, which was formerly housed in a parish elementary school, has been transformed into the ADOM-VCS (Archdiocese of Miami Virtual Catholic School) and is now located at Msgr. Edward Pace High School with a new operating platform and a new, national presence in education. Incidentally, it is the first archdiocesan virtual school in the country.
Safety continues to be a high priority in all of our schools. Each site has undergone an in-depth safety assessment. This has resulted in the development of updated safety plans for each school. These plans reflect current research and integrate numerous tactics for increasing security and safety for the students, employees and families that we serve. One special area where this is evident is in new guidelines for morning drop-off and afternoon pick-up.
Finally, marketing continues to be a major focus in all of our schools. Look for the new bumper sticker campaign in January.
Faith, technology, and innovation drive the schools in the archdiocese not only to strive for excellence, but to set the pace for Catholic education and provide new models nationally.