Get your digital newspapers here
'Printed' copies of the Florida Catholic and La Voz Católica are available only online this month. Click on the images below.
Cath·o·hól·ic
'A short, audacious prayer'
May 28, 2020
Let us continue on the path of catecheses on the Lord's Prayer, which we began last week. Jesus places on the lips of his disciples a short, audacious prayer, made up of seven requests a number that, in the Bible, is not random, but indicates fullness. I say audacious because, had Christ not suggested it, probably none of us indeed, none of the most well-known theologians would dare pray to God in this way.
In fact, Jesus invites his disciples to approach God and to confidently address several requests to him: first in regard to him and then in regard to us. There is no preamble to the 'Our Father'. Jesus does not teach formulas for one to 'ingratiate oneself' to the Lord, but instead invites us to pray to Him by knocking down the barriers of awe and fear. He does not tell us we should address God by calling him 'Almighty', 'Most High', [by saying,] 'You, who are so distant from us, I am a wretched man': no, he does not say this, but simply 'Father,' with total simplicity, as children address their father. And this word, "Father," expresses confidence and filial trust.
The 'Our Father' prayer sinks its roots in the concrete reality of mankind. For example, it has us ask for bread, daily bread: a simple but essential request, which indicates that faith is not a matter of an 'adornment', detached from life, which arises when all other needs have been satisfied. If anything, prayer begins with life itself. Prayer, Jesus teaches us, does not begin in human life after the stomach is full: rather, it settles in wherever a person is, anyone who is hungry, who weeps, who struggles, who suffers and who wonders 'why?'. Our first prayer, in a certain sense, was the wail that accompanied the first breath. In that newborn's cry the fate of our whole life was announced: our constant hunger, our constant thirst, our search for happiness.
In prayer, Jesus does not seek to extinguish the person; he does not seek to anaesthetize him or her. He does not want us to tone down the demands and requests, learning to bear all things. Instead, he wants all suffering, all distress to soar heavenward and become dialogue.
Source : Pope Francis' catecheses on the Lord's Prayer, given during general audiences between Dec. 5, 2018 and May 22, 2019.
Msgr. James F. Fetscher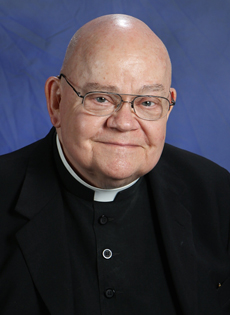 Pentecost
Dear Family,
I'm writing on Tuesday the 26th from the banks of Lake Sebastian. So far, the ducks have not appeared, but any moment I expect to see them swimming across the pond (aka the flooded green field.)
Boy, is there a lot of water. After the rainfall last night, I can understand why folk should always heed rising water warnings. I've never had pooling water in my backyard before. I guess this is one way of celebrating the Easter Vigil ceremony with the blessing of the baptismal waters.
We said our first Mass together this morning (Tuesday) as I emailed you. Thanks to those of you who emailed back.
I doubt we will forget this Easter season for a long time. Getting back into the sanctuary with all of you on Pentecost strikes me as very significant.
I've been wondering just what we would take away from the experience of COVID- 19. For one thing, to use an overworked phrase, life during COVID-19 will be a "new normal."
It seems to me like months ago when I wrote last week's Twitch for the Ascension of the Lord. I mentioned some of the things I experienced like being in a rut and I couldn't see over the edge it was so deep. I also mentioned distractions during the rosary.
I'm slightly embarrassed to say it, but I think the Ascension Twitch was really good. It's worth going back to reread.
Now I'm asking myself, "What is the feast of the Holy Spirit's firing down on the Apostles mean in our present situation?"
Well, for one thing, "We're Baa-aack!" I hope we will be brought to a place where everything else takes second seat to how we know Jesus Christ.
COVID-19, Lake Sebastian, hiding the hymnals, measuring the Sanctuary for new projection spaces, wiping and cleaning, masking, … all of it means nothing, if it isn't teaching each of us new ways of reaching out and touching the Lord, especially when everything in our day-to-day experience is screaming "DON'T TOUCH!"
Did you ever think we'd come to a point when you couldn't shake a hand or hug a friend? Simple things we took for granted stand out in bright relief and we find ourselves sort of wandering in a fog (as Annie said to me recently.)
The good thing that can come out of this is asking the Spirit to help us see the new ways the Lord is coming toward us as we seek new ways to come close to each other… again, maybe for the first time.
Reach out and catch a whiff of the Spirit…
In Jesus,
Msgr. James F. Fetscher
Pastor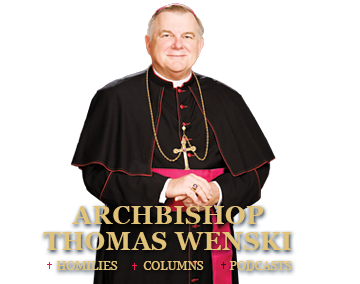 Online Events
COVID-19
Click here to read all important statements and guidelines from the Archbishop of Miami regarding the coronavirus. The page will be updated with any new announcement that may occur during the virus outbreak.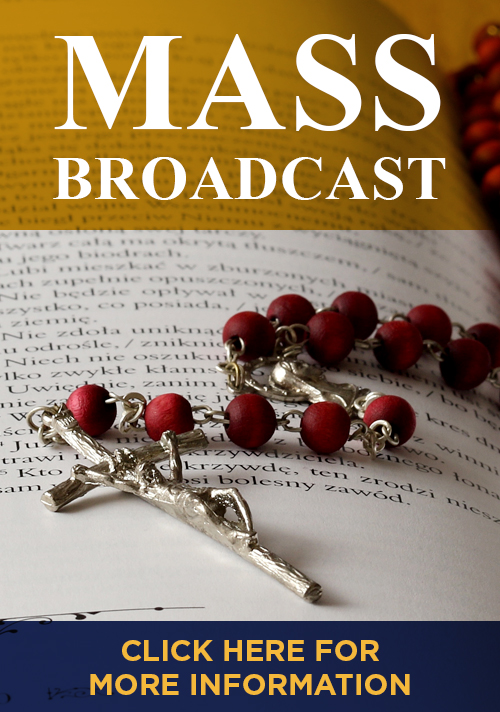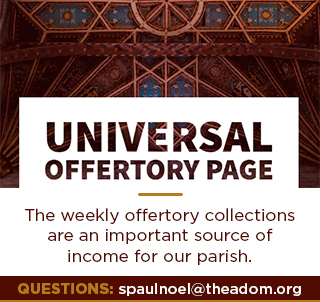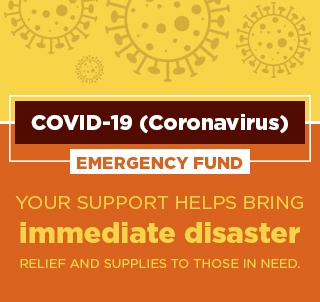 What's going on