Focus on Fiat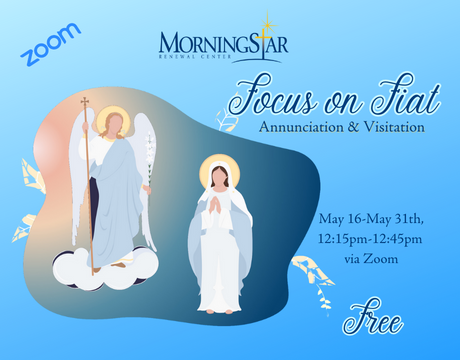 FREE ON ZOOM: Learn from Mary! Her "Yes" to God invites us to consider the grace that is offered in our own lives to Go with God and His unfolding plan. Participate in the Annunciation & Visitation! See you on Zoom at 12:15 p.m. following Cafecito w/Jesus at noon.
https://www.morningstarrenewal.org/events/focus-on-fiat
Signup to receive link in your confirmation page!
Location
MorningStar Renewal Center
Via Zoom 7275 SW 124 Street, Pinecrest, FL 33156 (Map)
Contact Information
Sue Deferrari
305-238-4367 ext. 1