Retrouvaille - for married couples/para matrimonios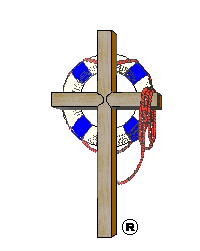 Retrouvaille is a lifeline for marriages..... ...a program to help couples heal and renew their hurting marriages.
The Retrouvaille program is for married couples facing difficult challenges in their relationship.
A marriage program that helps couples restore their marriage and rebuild a loving relationship.
A Christian marriage program, Catholic in origin, where couples of all faiths or no faith background are encouraged to attend.
Primarily a practical program to improve communication, build stronger marriages, and help couples reconnect.
Presenters are not trained marriage counselors, but rather couples sharing their personal stories of marital struggles and the tools they used to rediscover their love.
Show more >>
Brief Program Synopsis
Retrouvaille is a lifeline of hope and healing for struggling marriages. It is a three-phase program that begins with a weekend experience, followed by post-weekend presentations, and monthly small group support meetings.
Retrouvaille is a Christian peer ministry of couples helping couples with the support of caring clergy members. Though the program is Catholic in origin, and has a Christian-orientation, couples of all faiths or no faith background are welcomed. The primary focus is on improving communication and building a stronger marriage, so couples may rediscover the love they have for each other. The non-profit program is available in communities worldwide.
Retrouvaille International
For information call: 1-800-470-2230
In the U.S.: www.HelpOurMarriage.org
The Retrouvaille Program
The Retrouvaille Program helps couples put the pieces of their marriage back together and rebuild loving relationships.
Retrouvaille, pronounced (Retro-vi), is a French word meaning "rediscovery."
It is a Christian program, Catholic in origin, and couples of all faiths or no faith background are encouraged to attend.
It is primarily a practical program about improving communication, building a stronger marriage, and helping couples re-discover the love they had for each other.
Retrouvaille presenters are not trained counselors, but couples that share their personal stories of their marital struggles and the tools they utilized to rediscover their love for each other.
The Challenge of Marriage in Today's Society
In our society, with the pressures of work, family life, and other conflicting demands, marriage relationships are often taken for granted. Without attention and care, marriages wither and couples slowly and quietly drift apart or are often torn apart by hurtful actions. Far too many couples live in misery and do not know the joy of a loving relationship.
Tens of Thousands of Couples Have Been Helped
Retrouvaille began in the Province of Quebec, Canada in 1977 and was developed by a group of Marriage Encounter presenters that judged there to be the need for a program specifically for hurting couples struggling in their marriages. Today, the worldwide Retrouvaille ministry has active communities throughout the United States, many provinces in Canada, Central & South America, Africa, Europe, the Caribbean, and the Western Pacific.
Retrouvaille is a non-profit and all volunteer peer ministry, that collectively impacts more struggling marriages and families than any other ministry in the world. Thousands of marriages have been restored with the simple concept of couples helping couples with the spiritual guidance from caring clergy members.
Retrouvaille Program Cost is Affordable
Costs for the Retrouvaille Program vary by community, due differences in accommodations and number of couples attending. Retrouvaille is self-supporting by the couples that attend the program. Each couple pays a registration fee and, on the weekend, couples will be asked to make a donation to help cover the expenses for the weekend. No couple is ever denied the chance to heal their marriage because they are facing financial difficulties and assistance is available.
Retrouvaille is a Three-Phase Program
Phase 1: The Retrouvaille Weekend Experience Retrouvaille begins with a weekend experience in which couples are helped to reestablish communication and to gain new insights into themselves as individuals and as a couple. Weekends are typically held at either a local hotel or a retreat facility. This part of the program is presented by three couples and a priest. The presenting team has experienced disillusionment, pain, and conflict in their own lives and offer hope as they share their personal struggles of reconciliation and healing. Couples will find courage and strength in the realization that they are not alone in their struggle. They will not be asked to share their problems with anyone else. However, they will be encouraged to put the past behind them and to look beyond the hurt and pain, in order to rediscover each other in a new and positive way. The Retrouvaille Weekend provides tools to help them with communication, forgiveness, and trust. It teaches a dialogue process of meaningful communication on a feeling level.
Phase 2: The Post Weekend Sessions A series of follow-up presentations is the next important phase of the Retrouvaille healing process. The hurt and pain of a struggling marriage cannot be healed in a single weekend experience, though it is a positive start. The Post sessions include a series of 2-hour talks by additional couples that expand on the Weekend concepts. Each Retrouvaille community establishes the Post schedule, over either a 6 or 12-week period. Most couples, without a doubt, find this to be one of the most productive components of the program and where the most growth in the marriage occurs.
Phase 3: Monthly Support (CORE) The final phase is a monthly small-group support meeting, called CORE (Continuing Our Retrouvaille Experience). It allows for a casual and supportive interaction with other couples who have attended the Retrouvaille program. This monthly meeting continues to reinforce the communication tools learned on the weekend and it is a positive and welcoming space that allows couples to form strong and lasting bonds as they continue to heal their marriages.
Location
Holiday Inn Express
Pending confirmation, Miami, FL 33142 (Map)
Contact Information
Eduardo & Mimi Bustillo
800-470-2230
305-915-4607