Monday, December 25, 2017
Mary Ann Wiesinger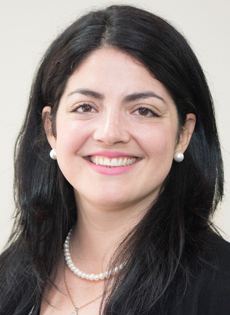 I've moved a lot over the course of my life. For me, one of the hardest things about moving is making new friends. I wish I could pack up all the awesome people in my life and bring them along everywhere I go. That would be SOME party! But hidden in the pain of having to start over is a gift — the gift of remembering what it feels like to be alone.
How is "aloneness" a gift? When I feel it, I want it to be over. It's sharp and its cold, and it makes me want to hide. And yet, once I make my friends and start to cultivate my community, I begin to forget what it feels like to be on the outside. I get so comfortable in my lovely circle of laughter and warmth that I don't give a second thought to those who are still hanging out in the wintry loneliness.
Getting to experience that aloneness reminds me that there are many people who probably feel alone. I see them at Mass, sitting by themselves. I see them in the store, or on the street. And because I recently experienced the gift of aloneness, it gives me the courage to reach out. Most of the time it's with a smile, with a compliment, with a word of encouragement. Those little things can make such a difference to people.
Last year, during Christmas Mass, I was sitting with my friend who is an extraordinary minister of Holy Communion. As it turns out, we had nearly two whole benches that were empty, but because of the shape of the church you could not tell there was free space when you looked from the back. I told him to go invite some people to come and sit down. He went all the way to the back — where people were standing outside — and invited a dozen people to come and sit down.
After Mass, one of the women who sat down came up to us, and she was crying. "Thank you," she said. "I was on the outside, and you brought me in. You don't know what this means to me." And I could tell that something had moved deep inside of her, and that there was healing going on when she went back to kneel and cry and pray some more. 
Sometimes it's hard to take a risk to reach out to another person. What if they think we are intruding or what if they tell us to mind our own business? My conclusion is this: The risk of leaving someone out in the cold is a much greater risk than my small discomfort at possible rejection. As Christians, as those who have experienced love, it is our job to make people feel welcome, to know God's closeness.  
Our churches should be the place where we feel most welcome, most at home, most part of a family. And many times, they are not. This is my challenge to us this Christmas and New Year: Let us take the risk to interact with someone whom we don't know. Encourage a parent who is struggling with a fussy child. Smile at someone who looks sad. Invite the person sitting by themselves out to breakfast with your friends or family. Tell someone who looks awkward standing there at church: I'm so glad you're here!
Allow God to use you to touch someone with his love this Christmas season. This is what it means to welcome Jesus into your heart — by welcoming the people he places in your life.
"Let no one ever come to you without leaving better and happier."
St. Teresa of Calcutta