Monday, May 8, 2023
Fr. Eduardo Barrios, SJ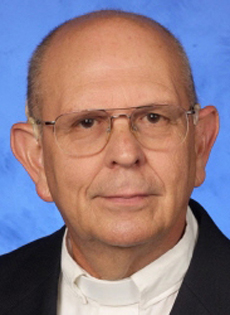 Immigration is a drama on a global scale. The number of displaced people adds up to millions of human beings. They are reluctantly fleeing their beloved homelands. They would not want to leave, but war conflicts, dictatorships that violate all human rights, and economic misery force them to emigrate. Cubans, for example, have been under a Marxist dictatorship for 64 years, and right now finding their daily bread has become an ordeal.
The United States is generous when it comes to admitting those who desperately knock on its doors. But its handling of immigration leaves much to be desired. Just take a look at two current irregularities:
WORK PERMITS
The overwhelming majority of those who come to the United States do not want to be a burden to their families or to the country. They only want to work to fulfill their American dream.
Yet the U.S. government would rather give them food stamps, financial aid, free transportation, free English classes, and Medicaid. They give them everything except an expedited work permit. Of all the benefits they offer to newcomers, the only thing they really need is Medicaid insurance, since most immigrants, especially Cubans and Haitians, arrive underfed and in need of strengthening their health.
It's anyone's guess why it takes so long, up to more than half a year, to issue work permits to newcomers. Something must be done to make the authorities open their eyes to something so urgent and that would save taxpayers a great deal of money.
The truth is that many of the new immigrants become anxious, and they start working "under the table", becoming victims of unscrupulous employers who pay them a pittance for working illegally.
IMMIGRATION THROUGH SPONSORS
Earlier this year, the government devised a way to contain illegal immigration by admitting Cuban, Haitian, Venezuelan and Nicaraguan citizens for two years under a temporary parole. They would arrive by plane with work permits and some benefits.
But what appeared to be a commendable approach, has become, in practice, a situation of extreme distress for both sponsors and those sponsored.
It seems that there are not enough immigration personnel to handle the applications, and to make matters worse, there is no order or consistency in the process. Applicants who have been petitioned since the beginning of January have not received authorization, while others who were petitioned at the end of the same month have already been granted permission to travel to the United States. Applications must be processed in a timely manner according to the dates of submission. If personnel are not able to keep up, new applications should be suspended until they can be reprocessed.
On the other hand, there is a well-founded fear that the program may be cancelled, because legislators from twenty states filed a petition in a south Texas court to halt the sponsorship of applicants seeking to travel to the United States. However, a judge dismissed the petition. But sponsors and applicants are concerned that such a laudable initiative in favor of legal and organized immigration will be suspended.