Monday, September 30, 2013
Joan Crown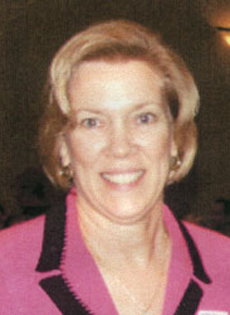 What does the United States of America have in common with China and N. Korea?

We are one of only four countries who allow unborn children to be killed in the womb for any reason after viability – when the baby can live outside the mother's womb.

The graves of the victims are scattered across America – graves of sorrow and graves of indictment on a nation that permits the killing of the innocent.

Two tiny aborted babies, a boy and a girl, are buried at Our Lady Queen of Heaven Cemetery in the Archdiocese of Miami. Their bodies were found in dumpsters years ago... discarded as human "trash."

The following is a quote from a rescuer who retrieved some of the bodies from a dumpster behind an abortion facility in Chicago: "My eyes could still behold the glory of the human being even in their crushed bodies, a glory traced within them by the creative hand of God."

These children actually did live, however briefly, and were killed by a horrendous violence — a violence we the people continue to allow in the "land of the free."

Over the last 40 years of abortion on demand, irrefutable evidence has been uncovered as to the evil in our midst but we demand that it be kept hidden for fear the shock to our senses would be more than we could handle.

We avoid the killing centers, even though many times they are right next door to our favorite restaurants or shops. We tell ourselves, "It can't be true, we would never kill our own children!"

Our Holy Father, Pope Francis, recently challenged us to "take to the streets... defend yourselves against everything that is worldliness." He said that, "sometimes we can be like Pilate who did not have the courage to go against the tide to save Jesus' life."

Are we like Pilate? Have we allowed fear to stop us from saving the life of a child or from being a voice for the voiceless?

It takes courage to stand in the face of evil at the abortion mill. Our peaceful, prayerful presence declares to the children that they do not die alone. And, we believe that our prayer for all who are captive to the enemy will one day set them free.
We see this in the miraculous conversion story of Dr. Bernard Nathanson, a Jewish, atheist, abortionist who ran the largest abortion facility in New York and in the western world. He was personally responsible for over 75,000 little lives being lost through abortion — one of whom was his own child.
When asked what he thought about the people who prayed outside his abortion facility, Dr. Nathanson replied: "When I looked at the faces of those people praying outside my window, I saw love emanating from their very being.... I knew that they were there at great personal risk and discomfort.... I longed to know where that power came from that enabled them to do that for strangers. I do not know their names, but to them I will be forever grateful."
Years later, Bernard Nathanson became a pro-life advocate and then a Catholic after his conversion. In his book, "The Hand of God," he wrote: "I am no longer alone. It has been my fate to wander the globe in search of the One without Whom I am doomed, but now I seize the hem of His robe in desperation, in terror, in celestial access to the purest need I have ever known."  
Dr. Bernard Nathanson eventually declared his pro-life stance on other related issues such as physician-assisted suicide and fetal tissue research. But he credits his recognition of the humanity of the child in the womb as the beginning of his journey.
Cast aside your fears and come join us and our fellow Christians as we follow the direction of Pope Francis and take to the streets in prayer.
40 Days for Life
began Sept. 25 and will continue through Nov. 3. We are praying at:
3829 Hollywood Blvd., Hollywood
2001 W. Oakland Park Blvd., Fort Lauderdale
Lord, you are a consuming fire, 
the source of all activity.
Keep me rooted in prayer and strong in action.