Monday, May 20, 2013
Joan Crown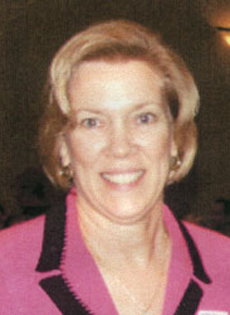 The recent Philadelphia abortion trial of Dr. Kermit Gosnell has shown a very bright light into the cruel dark world of abortion.
As early as 1989, a routine inspection of Dr. Kermit Gosnell's abortion facility turned up problems. More recently, hospital workers and attorneys had repeatedly contacted state health officials with disturbing reports about women who had contracted the same venereal disease after visiting the clinic; a 14-year-old girl who had an illegal abortion at 30 weeks of pregnancy; and a 41-year-old Virginia woman who had died after an abortion. Seventeen years later, authorities raided the clinic over its distribution of painkillers, uncovering shocking evidence that led to Gosnell's capital murder trial.

Why were the state health officials looking the other way for so many years? Was the health of poor women put in jeopardy because of political motivation, or was this "house of horrors" allowed to operate without retribution to prevent the birth of children who would be financially taxing to the state?

Many who sat in the courtroom recoiled at the sights and sounds of testimony depicting a refrigerator filled with baby's bodies, jars of severed baby's feet displayed as trophies, and the almost daily "snipping of the spinal cords" of living babies described by the doctor himself as "so big it could walk to the bus." Some who witnessed the trial have declared that they can no longer consider themselves "pro-choice" if this is what "choice" really is.

Gosnell was convicted on May 13 of first-degree murder in the deaths of three babies who were born alive, then stabbed with scissors. He was given two life sentences in a deal with prosecutors that spared him a potential death sentence; and a third life term for killing another aborted baby. Gosnell also was sentenced for the 2009 overdose death of a woman.

The state of Florida ranks third in the nation for the number of abortions performed, only behind California and New York, with the concentrated number of abortions being done right here in our Archdiocese of Miami.

Unfortunately, the state of Florida does not provide the same standard of care for abortion as other comparable types of surgical procedures performed in doctor's offices, ambulatory surgical centers, or hospitals. In 2005, Governor Jeb Bush signed into law legislation calling for stricter oversight for abortion providers. But there is no evidence anything has changed.
"Gosnell" type facilities are currently operating in our own backyard:
Hialeah: A baby is aborted alive and placed in a bio-hazard bag filled with chlorine bleach and then placed on the roof of the building hidden from authorities. No charges were filed.
Miramar: A woman hired as a cleaning lady is discovered to be administering anesthesia to the patients
North Miami: A young woman calls Respect Life crying that she doesn't want to proceed with her abortion but is not being allowed to leave. She later tells us she delivered her live daughter on the floor of the abortion facility.
The state of Florida just passed the Born Alive Infants Protection bill calling for an immediate reporting of any child born alive from an abortion procedure. But we have to ask ourselves, who will do the reporting in this fox and hen house scenario?

It seems we live in a society which is unwilling to enforce whatever laws we pass when it comes to abortion. Legal abortion has only succeeded in protecting the abortionist and his assistants, leaving millions of mothers and fathers betrayed by a law that insinuates legal equates to safe and moral.

While we are shocked by the actions of Gosnell, we must understand that we as a nation are complicit with this unspeakable violence by allowing abortion through all nine months of pregnancy. We do mental somersaults to convince ourselves that the brutal killing of a child within the womb is totally different from the brutal killing of a child outside the womb. Those who saw the pictures of Gosnell's tiny victims now know they are one and the same.

Can we declare ourselves to be "pro-life" and not act? If the details revealed in the Gosnell trial don't stir our minds and hearts to action, what will? After 40 years of legalized killing, is this the catalyst that will move us into the reality that abortion kills children? Will we finally allow ourselves to gaze upon the faces of these Holy Innocents and ask God, "What do you want me to do?"

Lord, why has such privilege been granted to me, to defend You in Your least ones!