Tuesday, October 4, 2011
Nelson Araque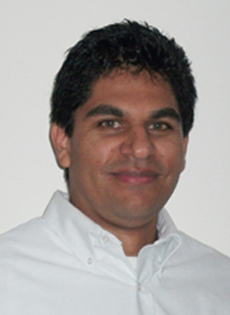 On October 4, the Catholic Church celebrates the feast day of one of the most loved and popular saints, St. Francis of Assisi (1182-1226). In 1979, Pope John Paul II proclaimed St. Francis as the "heavenly patron of those who promote ecology" (Apostolic Letter
Inter Sanctos
: AAS 71). As the late pope stated:
"He offers Christians an example of genuine and deep respect for the integrity of creation. As a friend of the poor who was loved by God's creatures, St. Francis invited all of creation—animals, plants, natural forces, even Brother Sun and Sister Moon—to give honor and praise to the Lord. The poor man of Assisi gives us striking witness that when we are at peace with God we are better able to devote ourselves to building up that peace with all creation which is inseparable from peace among all peoples."
St. Francis' exemplary relationship with God's creation, where every creature was sacred, is a path to follow today. It is a call to be stewards and care takers of creation recognizing our interconnection to it. St. Francis illustrated for us today that the best way to reach a perdurable peace is when we live our life as part of the creation, not when we live to master or plunder it. And his example of deliberately embracing material poverty to be both in solidarity with the poor of his age and as a way to live in harmony with creation is a model for us to follow in a resource-scarce world.
In our day, St. Francis' exemplary relationship with God's creation serves as a model to fight against the most dangerous effect of the ecological crisis we live in, climate change. The Catholic Climate Covenant is an effort supported by a dozen national Catholic organizations including the U.S. bishops' Office of Justice, Peace and Human Development and the bishops' Environmental Justice Program. Through its Catholic Climate Ambassadors program, the Catholic Climate Covenant offers presentations on the moral implications of climate change consistent with Catholic teaching as outlined by the Holy Father in his World Day of Peace Message of 2010, "If You Want to Cultivate Peace, Protect Creation," and in the U.S. Catholic bishops' statement, "Global Climate Change: A Plea for Dialogue, Prudence and the Common Good."
Each ambassador is charged with promoting The St. Francis Pledge to Care for Creation and the Poor: a promise and a commitment by Catholic individuals, families, parishes, organizations and institutions to live our faith by protecting God's creation and advocating on behalf of people in poverty who face the harshest impacts of global climate change. To join the Covenant, you commit to act on each of the five elements of the St. Francis Pledge:
I/We Pledge to:
PRAY and reflect on the duty to care for God's Creation and protect the poor and vulnerable.
LEARN about and educate others on the causes and moral dimensions of climate change.
ASSESS how we - as individuals and in our families, parishes and other affiliations - contribute to climate change by our own energy use, consumption, waste, etc.
ACT to change our choices and behaviors to reduce the ways we contribute to climate change.
ADVOCATE for Catholic principles and priorities in climate change discussions and decisions, especially as they impact those who are poor and vulnerable.
If you are looking for how to celebrate St. Francis' feast, I invite you to check out the St. Francis Pledge on
Catholic Climate Covenant's website
. It is your first step in the direction of caring for creation and the poor.
If you want to know more about the Catholic Climate Ambassadors program go to
http://catholicclimatecovenant.org/about-us/catholic-climate-ambassadors.