Cath·o·hól·ic
Let us sing as we go
April 9, 2020
244. In the meantime, we come together to take charge of this home which has been entrusted to us, knowing that all the good which exists here will be taken up into the heavenly feast. In union with all creatures, we journey through this land seeking God, for "if the world has a beginning and if it has been created, we must enquire who gave it this beginning, and who was its Creator." (Basil the Great)
Let us sing as we go. May our struggles and our concern for this planet never take away the joy of our hope.
Source : Laudato Si'
Fr. Manny Alvarez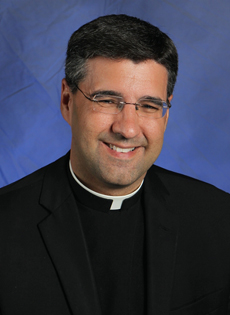 Dear Friends,
Hallelujah! He is risen!
Happy Easter, my dear parishioners! This is not the Easter any of us envisioned. I envisioned a packed church, families in their Sunday best, children all over the rectory lawn chasing hidden eggs, and our choir belting out the Gloria and Handel's Messiah until the roof blew off. Alas, the Lord has steered us elsewhere. In this unexpected voyage that we've taken as a parish during this just concluded Lenten season, I have been edified by your resiliency. The number of people seeing our Masses on Facebook and YouTube exceeds regular Mass attendance. Many of our ministries are meeting online via Zoom. Our Spanish Marriage Covenant ministry even completed a virtual retreat this past week conducted by Deacon Fleitas. The doors of our church may be closed, but our parish is very much alive! As Archbishop Gomez of Los Angeles put it last week: "Our churches may be closed, but Christ is not quarantined, and his gospel is not in chains."
Still, many of us are still worried which is natural. We want to return to church and to the sacraments, and believe me, your priests want to receive you too. Sadly, we are still called to wait. It's as if Lent has been prolonged a bit more and the desert has no end in sight. But today we must still celebrate. We must celebrate that Christ vanquished sin and death. We must celebrate that our Lord is alive. We must celebrate that we have nothing to fear. Remember what the angel told the women who had gone to Jesus' tomb that first Easter morning: "Do not be afraid! I know that you are seeking Jesus the crucified. He is not here, for he has been raised just as he said (Matthew 28:5-6)." We must not fear! He told us he would rise, and he did. He told us he would be with us always, and he has. The desert always brings hunger and thirst, and our exile from the Eucharist has brought us deeper hunger for Christ in the Blessed Sacrament and unquenchable thirst for the living Word of God.
So we are asked to journey through the desert some more, but we are not afraid, and we are not alone by any means. Earlier this week, I was contemplating the most significant event that occurred during Lent: the "Urbi et Orbi" blessing of our Holy Father, Pope Francis. The image of him walking in the rain in an empty square and then blessing the city and the world with the monstrance is stirring. We did the same the evening when we were asked to close at the steps of our church. The Pope reminded us on that rainy Rome night two weeks ago:
The Lord asks us and, in the midst of our tempest, invites us to reawaken and put into practice that solidarity and hope capable of giving strength, support and meaning to these hours when everything seems to be floundering. The Lord awakens so as to reawaken and revive our Easter faith. We have an anchor: by his cross we have been saved. We have a rudder: by his cross we have been redeemed. We have a hope: by his cross we have been healed and embraced so that nothing and no one can separate us from his redeeming love. In the midst of isolation when we are suffering from a lack of tenderness and chances to meet up, and we experience the loss of so many things, let us once again listen to the proclamation that saves us: he is risen and is living by our side.
He is risen! Nothing else matters. May this Easter Sunday remind us of one irrefutable fact of our faith: the victory is Christ's and His alone! We share in this victory, and whatever storm we may be traveling through, and we're travelling through a doozy of a storm right now, our Lord will protect us, guide us, and lead us to the new dawn that awaits when our church doors finally open to receive His Easter people.
God bless you all,
Fr. Manny Alvarez
Pastor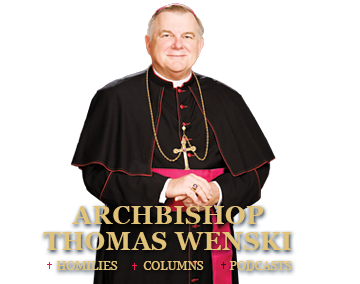 Online Events
COVID-19
Click here to read all important statements and guidelines from the Archbishop of Miami regarding the coronavirus. The page will be updated with any new announcement that may occur during the virus outbreak.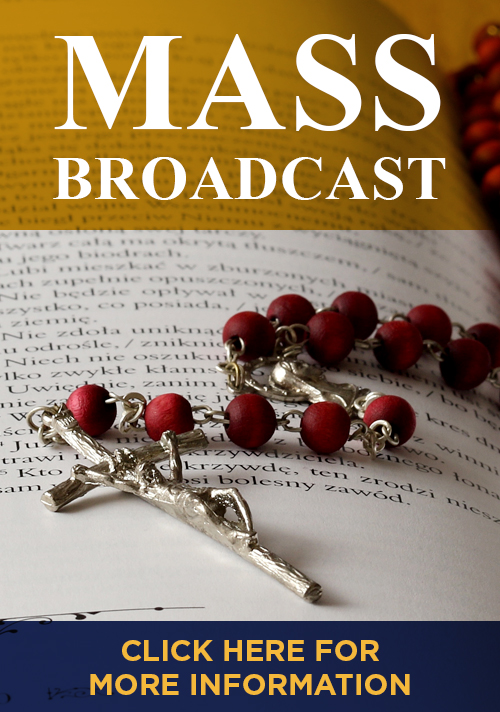 What's going on