Cath·o·hól·ic
IX. Beyond the Sun
April 2, 2020
243. At the end, we will find ourselves face to face with the infinite beauty of God (cf. 1 Cor 13:12), and be able to read with admiration and happiness the mystery of the universe, which with us will share in unending plenitude.
Even now we are journeying towards the sabbath of eternity, the new Jerusalem, towards our common home in heaven. Jesus says: "I make all things new" (Rev 21:5).
Eternal life will be a shared experience of awe, in which each creature, resplendently transfigured, will take its rightful place and have something to give those poor men and women who will have been liberated once and for all.
Source : Laudato Si'
Fr. Michael W. Davis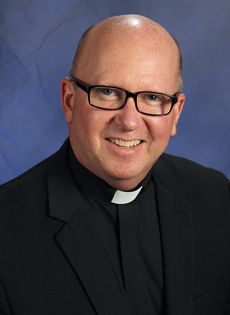 When a loved one dies, it might seem to us as if a chapter in our own lives has come to a close. It's as if some part of us has been brought to a conclusion and is finished. And, at first glance, it might seem as if there is no solution; that this is the end; only despair. Indeed, this moment of loss includes a deep pain that we may have never dealt with before. Of course, it is not a physical pain that can be alleviated with analgesics. Nor is it the pain of a temporary separation. It isn't even the pain of an argument, conflict or a difference of opinion. It seems to be a pain that will never abate because it tears at the core of the fabric of our lives. It is almost a hole in the heart that desperately needs a soothing balm for it to heal, a healing which seems so elusive. Such a feeling of loss, in the depths of the heart, is exactly what Jesus felt when he visited Bethany on the occasion of the death of his good friend, Lazarus. It was so deep that it led him to weep at the loss of his dear friend, with whom he had shared many enjoyable meals, conversation, and relaxation. When Lazarus had died, it was as if a profound grief had gripped the sisters of Lazarus, Mary and Martha. Yet, significantly, it had also gripped the heart of Jesus himself.
Jesus, however, knew that there was a part of this story yet to be told. It was the (almost) final "act" in the Theo-drama of the unfolding story of salvation history, one that would underscore that Jesus is the Christ, the Son of the Living God, the long-awaited Messiah. This fact would definitively be evidenced by Christ's own power, even over death itself.
The prophecies of old had previously announced that the Messiah would be known by his miraculous powers, over nature, over sickness, and over life and death. The miracles of Jesus, one by one, concretely manifested a certain crescendo in his messianic ministry, that of ushering in the Kingdom of God. Jesus did nature miracles, healing miracles and expulsion miracles, all of which characteristically identified him as the fulfillment of the prophecies of old. The disciples who had journeyed with Jesus for three years saw this unfolding crescendo. People's hearts gradually warmed with hope. The crowd of followers grew. The people at Bethany stood breathless in grief as Jesus arrived there, at nearly the conclusion of his own ministerial journey, now seemingly too late to do anything for Lazarus, his dear friend. What would Jesus do?
"Lazarus, come forth," Jesus called out. And, Lazarus came forth from the tomb! As such, in the story of the death and raising of Lazarus, we see the definitive indication of the true identity of Jesus Christ. As the Resurrection and the Life, Jesus revealed his glory, and is a step closer to the ultimate manifestation of his power as God, which would take place on Easter Sunday. Even if death appeared to be the end, Jesus makes clear: death is not the final word. He reveals resurrection and life. In fact, he is the Resurrection and the Life!
Ezekiel, the prophet, had already said it. God can give life even to a field of lifeless bones. One might ask, will these bones live? We would presume that dry bones would have no hope at all of living. But, even there in the most lifeless of circumstances, the Spirit of God is present giving new life. This was definitively revealed in the life, death, and Resurrection of Jesus Christ. He is our hope. He has the final word.
Yes, in Christ, one can be reborn to a new life, even from the depths of death itself. One can be reborn from the many "spiritual deaths" that people encounter on their journey of life, as they die to self, to sin, or selfishness. Even those who feel alone, hopeless, and disappointed with life or with themselves can be awaked to new life in Christ. People that may have fallen into terrible sins, or might feel enslaved by their own faults, can find a new day in the mercy of Christ. Jesus reveals the way out. He shows that there can be life. He reveals the way to mercy and healing. Indeed, placing the hopes of our lives in Christ, we will find life, eternally.
"Do you believe, Martha? Do you believe, Mary?" The only thing that is needed of us all is… faith in Jesus, who is the Resurrection and the life, and has the power to bring us to himself. And that is the ultimate and final act of a merciful God! In these final weeks of Lent, let us prepare ourselves to rely again on Christ, our only hope and our life.
In Jesus,
Fr. Michael W. Davis
Pastor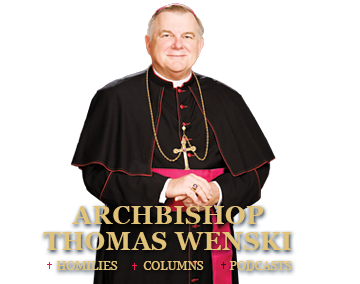 All events have been suspended until further notice.
Click here to read all important statements and guidelines from the Archbishop of Miami regarding the coronavirus. The page will be updated with any new announcement that may occur during the virus outbreak.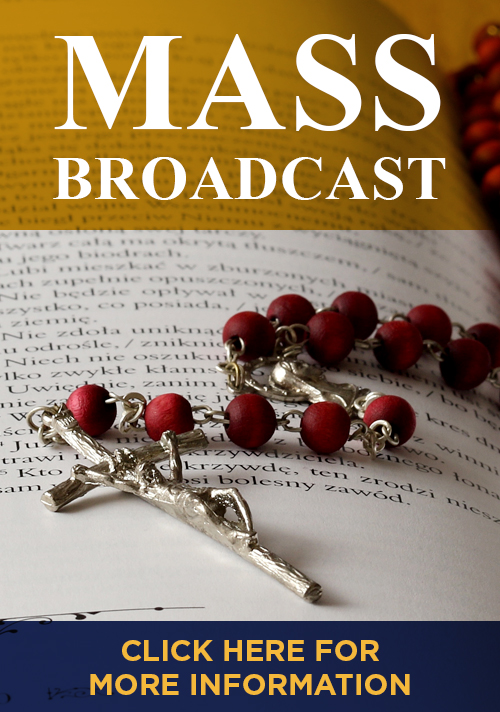 What's going on