St. Thomas - Men's Emmaus # 45
Nov 22, 2019 to Nov 24, 2019 - from 6:30 PM to 4:00 PM - English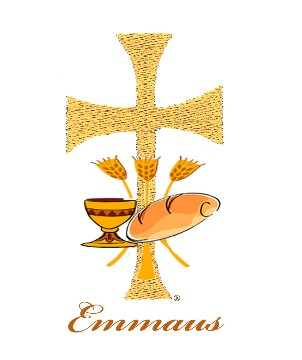 Emmaus is a lay retreat put on by men who have themselves experienced the retreat first-hand. It is a three-day retreat designed to provide you with a unique opportunity for personal, spiritual growth and allows time for you to disconnect and focus on yourself and your personal relationship with God.

Show more >>
Q. How long does the weekend last?
A. The retreat begins with registration at the St. Thomas the Apostle Family Center, directly across from the Church, with registration between 6 p.m. and 6:30 p.m. on Friday, Nov. 22. The retreat concludes at 4 p.m. on Sunday, Nov. 24, providing you with 46 hours of time for reflection and personal growth.
Q. What should I bring?
A. The most important thing is an open mind and an open heart. You will also want to bring comfortable clothes for two days, toiletries (toothbrush, soap, towel, etc.), and any medications you may be taking. Some of the rooms tend to get a little cold, so you may want to also consider a sweater or light jacket. Portions of the retreat will take place outdoors, so make sure to check the weather. You will be provided with a twin size mattress, but will want to bring a pillow and sheets and/ or a sleeping bag. Everything else will be provided.
Q. What about food?
A. All food and drink will be provided. When you arrive Friday evening, there will be a light meal for those who will not have had time to grab dinner. If you have any special dietary preferences, food allergies, or any other specific needs, please make sure to let us know ahead of time on the application.
Q. How much does Emmaus cost?
A. We request a donation of $125 to help pay for the costs of putting on the retreat. If payment is an issue, please don't let this stop you from coming. No one should fail to attend due to financial reasons.
Q. What if I don't have time to attend the retreat?
A. If you don't have time for a weekend for yourself – YOU NEED A WEEKEND FOR YOURSELF!
Location
St. Thomas the Apostle Church
Family Center 7377 SW 64th Street, Miami, FL 33143 (Map)
Contact Information
Andrew / Carlos / Vic
786-390-5831
305-297-8057
305-519-6609