Monday, June 10, 2019
Mary Ann Wiesinger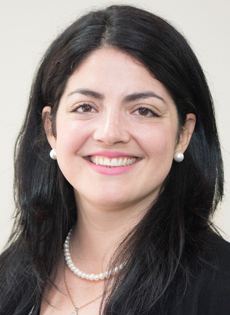 In grad school, I wanted to engage in some kind of service, and these were my criteria: It had to be close to my house, could not require some kind of skill that I did not possess, and it had to be truly meaningful. My filters came back: visiting a retirement home.
I was petrified at the prospect.
First, I did not have a lot of really old people in my life, and I did not know if I could relate. Second, the thought of the retirement homes really put me off; I did not know if I could deal with the intensity of it all. But I roped in my sister, who was studying with me at the time, and begged her to come so that we could help each other if it turned out to be crazy.
Then we met "Roberta," who was 93, and was such a sassy, amazing lady. She had her hair and makeup meticulously done (her hair was purple, mind you) and told us irresistibly funny stories about her crushes on her male nurses. All we did with her was laugh. And compare lipstick colors.
Another woman, "Giselle," would tell us stories about her life married to a man who was one of 25 kids, all from the same mom (two sets of triplets and one set of twins). She pitched in to help his big family — they had pet pigs and chickens, I remember. They used to make spaghetti sauce using chicken feet so as not to waste any part of the chicken.
And "Jeff" who told us about his wife, and how much he loved her, and about the cross-country road trips they used to go on. His postcards from his kids were displayed across the room, and he always gave us updates on his grandkids' lives.
There were others who did not talk with their mouths but spoke with their eyes, and we held their hands. With some of them we prayed. With some we gossiped. But they became our friends.
A gentleman recently wrote to me and gave me three reasons why we, in the Archdiocese of Miami, should remember the elderly in nursing homes when deciding how to "change the world."
"First, there are Catholics who want to continue sharing in the faith; second, there are 'fallen-away' Catholics who might be looking for an opportunity to reach out for their eternal salvation; third, there are people of other faiths who may be touched by the attraction of seeing 'how these Catholics love each other.'"
Sometimes, the things that are difficult in the world overwhelm me, and while I genuinely do care, I feel paralyzed because I don't know where to start. I think it's because I imagine I have to do so much to change the sorry state of the world's affairs, and this thought shuts me down.
Changing the world, however, always begins with a single action. The question is: Where do I start? A good place to start is by answering these questions: Where has God placed me? And where do my talents and the needs of the world intersect?
Here in South Florida, the elderly population is huge because many come to retire. But did you know that many of those retirees are far away from their families and have no one to visit them?
So here is my gentle exhortation to my fellow Miamians: Let us not forget the elderly! They have been entrusted to us as a treasure. If you have some time and love to spare, visit the elderly. Bring them Communion. Talk to them. Pray for them. Laugh with them. Learn from them. They are hidden in our midst, but they need us. (And we need them, even if we don't know it yet!) I can tell you from experience, you will be rewarded a 100-fold for your gift of time.