Monday, April 12, 2021
Jan Rayburn
- Archdiocese of Miami/Safe Environment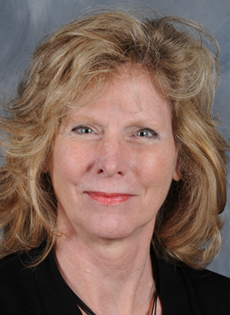 "And let us not grow weary of doing good, for in due season we will reap, if we do not give up." (Galatians 6:9)
A year ago, did we think COVID-19 would just be a bump in the road and our lifestyle would be interrupted for only a few weeks? Did we think all these months later we would still be wearing masks and reaching for hand sanitizer with such regularity? Did we understand the depth of the effects of losing our interactions with family and friends? Or even losing loved ones to death from the pandemic? Did we understand what stagnation to our education and intellect would do to our children, our colleagues, or ourselves or the tumult to our psyche?
No. A year ago we were only thinking of stocking up on toilet paper, paper towels, and disinfecting wipes.
I'm not sure when exactly it happened, but at some point, and I think it was early on, it became clear our mission was still just as important, if not more so, and we needed to find another way to fulfill it. We needed to persevere and reclaim some sort of process or routine. Waiting for things to return to normal just wasn't realistic or even finite. The seemingly eternal wait and continuing holding pattern were paralyzing and futile — especially when it comes to protecting children and vulnerable adults. Especially when we know that in times of turmoil and stress, the most vulnerable are even more susceptible.
In the Archdiocese of Miami's Safe Environment Office, we have utilized this time — I hate to say "taken the opportunity" when referring to the pandemic — to find new ways of educating our audiences to further our goals of awareness and prevention of abuse of children and vulnerable adults.
We suspended adult live Virtus training sessions and adopted an online version instead, which is available in English, Spanish or with Korean or Vietnamese subtitles. The online reading of monthly bulletins is still required and has been especially helpful with topics addressing the challenges of the pandemic, among others.
We adapted the six Teaching Boundary Safety lessons for children (two of which are required each year) to include lesson plans for teachers and catechists to deliver them via Zoom or another virtual method. We also created lesson plans for parents who wanted to give the lessons themselves at home, especially if they did not have access to virtual lessons.
We created an online module to train Local Coordinators, whose duties include maintaining compliance and record-keeping of the Safe Environment Policy at their site. Previously this was done in a live workshop.
We created an online module to train directors and coordinators of Religious Education on the Safe Environment policy and the requirements of their role. Previously this was done in a live workshop.
We added an online Lesson Leader Orientation module to help teachers and catechists gain knowledge and a comfort level in delivering the Teaching Boundary Safety lessons for children.
We added the Healthy Choices for Teens online module and an extended edition which includes a safe environment component specifically designed for those teens who, beyond being students, also serve as volunteers in some capacity. This module includes information they need to empower their own safety and to understand how to create safe environments for other children or vulnerable adults who may be in their care while volunteering. (No teen is ever left alone in this capacity. They are always supervised by a Virtus-trained adult.)
We added an online module for the training of international priests who may be dealing with cultural differences when coming to the archdiocese.
We added an online module for Vulnerable Adults which may be assigned to those dealing with this population specifically, such as those who visit hospices, hospitals and the homebound.
We updated the Virtus homepage to make it more user friendly with quickly recognizable access to due trainings and printable Training Reports.
In a tumultuous time, whether in person, online, virtually, or with "holy smoke signals" (as we say in the Catholic Church), the Safe Environment Office's commitment to protecting children and vulnerable adults is unshaken. Working together with our parishes, schools, entities, clergy, parents and volunteers, we must maintain the momentum, forging through all the obstacles and challenges to constantly improve our protection efforts. The children and vulnerable persons in our care are counting on us and we cannot become complacent. We must persevere.
"Brothers and sisters, don't get discouraged in doing what is right." (2 Thessalonians 3:13)