Monday, January 13, 2014
Joan Crown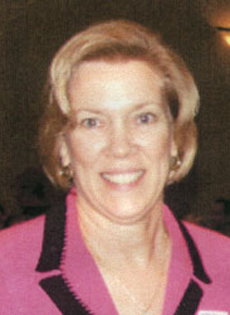 "As children of God, we're better than this and we need to start acting like it." — Charles J. Chaput, Archbishop of Philadelphia

To love as God loves is not the way of the world and for many it is difficult to understand. It's not about feelings and emotions, but rather a conviction that all human life has value. It is the emptying of self for another.
Schools participating in the 2014 March for Life:
Archbishop Curley Notre Dame, Miami
Archbishop Edward McCarthy, Southwest Ranches
Belen Jesuit, Miami
Cardinal Gibbons, Fort Lauderdale
Carrollton, Coconut Grove
Chaminade-Madonna, Hollywood
Christopher Columbus, Miami
Immaculata LaSalle, Miami
Our Lady of Lourdes Academy, Miami
Whether it be the killing of an innocent child through abortion or the killing of a convicted criminal by state execution, our hearts know that killing another human being cannot be the solution to a social problem. We must be people of life, hope and mercy.

The Lord tells us, "I desire mercy, not sacrifices" (Mt 9:13).

The United States has one of the most extreme abortion regimes in the world. We are one of only 9 countries in the world who permit abortion after 14 weeks of pregnancy and one of only four that allows abortion for any reason after viability.... Who are the other three? China, N. Korea, and Canada.

The state of Florida is the ONLY state in the union that can condemn a person to death with a simple majority vote.

What does this say about who we are? These are certainly not the actions of a people who know they are children of a merciful God? What must happen in our Church to bring about this awareness so that our hearts may be open to life?

We must begin with our children, teaching them to be a people of hope. Our example of self sacrifice for others must show them how to replace a culture of death with a culture of life.

On January 22nd, 100 high school students from the Archdiocese of Miami will attend the March for Life in Washington, D.C. Our pilgrimage theme this year is: Reflection, Conversion, and Action.

Reflection: We will reflect on the challenges we face in our country on issues of social justice. Where is the justice in the killing of an innocent child? Where is the justice when our response to violence is more violence? If every human life has value in the eyes of God, how do we maintain a just society?

Conversion: Every human heart has within it the capability of conversion because the Lord does not desire even one of His own to be lost.


Action: Our Holy Father Pope Francis calls for radical action to save the lives of the innocent children when he said: "Defend the unborn against abortion even if they persecute you, calumniate you, set traps for you, take you to court or kill you."

Once we understand what it means to love as God loves we will be able to see the dignity that exists in every human being, born and unborn, and we will be compelled to speak up for the victims as well as those who victimize. Only then will we be able to claim that we are people of life, hope and mercy.