Back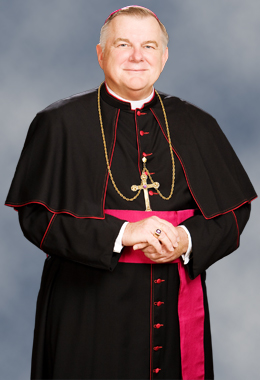 Copies of the video that captured the historic Mass of installation for Archbishop Thomas Wenski, fourth archbishop of Miami, are now available from the archdiocese's Communications Department. So are the pictures of many of those who personally greeted the new archbishop after the Mass ended.
The cost of the DVD is $10 per copy, and it is available with commentary in English or Spanish. To order, write to:
Archdiocese of Miami
c/o Communications Department
9401 Biscayne Blvd
Miami Shores, FL 33138
Make checks payable to the Archdiocese of Miami. In the memo section of the check, please write Installation Mass DVD. Make sure to include the address where you would like the DVD mailed and which language (English or Spanish) you prefer.
Those wishing to look through the photos should go to: tinyurl.com. Photos may be viewed and purchased directly from that site, www.DotPhoto.com. To view/purchase photos from Archbishop Wenski's installation and other events he has attended since then, go to www.DotPhoto.com and sign in as a "guest" with the user name "flcmiami."