Webinar: Health Care for Survivors of Human Trafficking
Monday, Jan 25, 2021 from 6:30 PM to 8:00 PM - English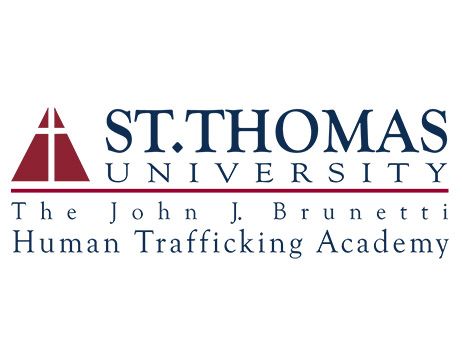 During National Slavery and Human Trafficking Prevention Month, The John J. Brunetti Human Trafficking Academy is pleased to present "A Victim-Centered Approach to Health Care for Survivors of Human Trafficking."
Victim-centered and trauma-informed approaches are hallmarks of effective services – inclusive of healthcare – to survivors of human trafficking. Learn from our distinguished panel of doctors championing these issues as they work to combat human trafficking in the medical field through victim identification, comprehensive health care, and beyond.
The John J. Brunetti Human Trafficking Academy of St. Thomas University Law School is proud to partner with University of Miami Health Systems THRIVE Clinic, Rotarian Public Health Fellowship, and Rotary District 6990 on this event.
This webinar is free and open to the public domestically and internationally with registration.
Location
St. Thomas University
College of Law 16401 NW 37 Ave, Miami Gardens, FL 33054 (Map)
Contact Information
The John J. Brunetti Human Trafficking Academy
305-628-6688