Volunteers needed for St. John Bosco Clinic
Next date: Dec 31, 1969 - click here for time schedule - Bilingual (English and Spanish)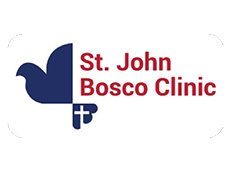 St. John Bosco Clinic, located at Corpus Christi Catholic Church, 730 N.W. 34 St., Miami, is in need of volunteers for general office support.
Volunteers are needed any day, Monday-Friday from 8:30 a.m. to 4:30 p.m., to help with telephones, calling patients, scanning documents and general office work. Bilingual English/Spanish is preferred. Volunteers must be age 18+ and will need to complete an application and go through a background check.
If you are interested in learning more about volunteering, please contact Dailen Celma at [email protected].
St. John Bosco Clinic is a free clinic serving individuals who are uninsured and underserved. It is through the support of volunteer health care providers and support staff that the clinic is able to serve over 1,100 patients per year. For more information please visit our website at sjbclinic.org.
Location
Corpus Christi Church grounds
730 NW 34th Street, Miami, FL 33127 (Map)
Contact Information
Dailen Celma