Strategies for Parents at Home with their Teenagers during Coronavirus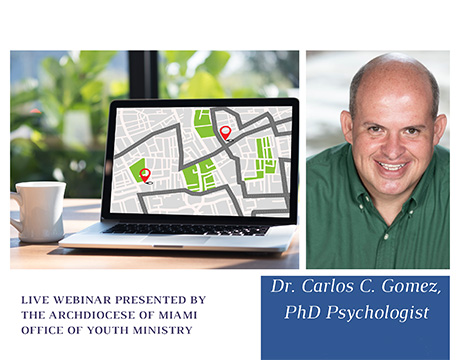 Does Anyone Have a Map? Strategies for Navigating the Novel Coronavirus Storm at Home with Teens and Preteens.
Dr. Carlos Gomez, (PhD, psychology), will share with parents various strategies to help strengthen their relationships with their preteens and teens during this COVID-19 crisis.
The live webinar will take place in English on Monday, May 18, at 8 p.m.
There will also be a session in Spanish on Tuesday, May 19, at 8 p.m.
Documents
Location
Online
Online Online, Online, FL 33138 (Map)
Contact Information
Viviana Yerex