St. Hugh Men's Emmaus Retreat - English
Friday, Apr 3, 2020 at 5:30 PM - English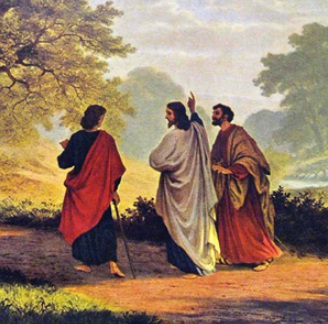 Emmaus is a lay retreat put on by men who have themselves experienced the retreat first-hand.
It is a three-day retreat designed to provide you with a unique opportunity for personal, spiritual growth and allows time for you to disconnect and focus on yourself and your personal relationship with God.
Emmaus is open to all men over 18 of Christian faith, and Catholics of all stages of spiritual development. We promise an enjoyable and relaxing weekend!
Show more >>
Q. How long does the weekend last?
A. The retreat begins with registration at the Casa Manresa in Kendall Lakes, off of Miller Drive. Registration is between 5:30 p.m. and 6:45 p.m. on Friday, April 3rd. The retreat concludes at 3 p.m. on Sunday, April 5th.
Q. What should I bring?
A. The most important thing is an open mind and an open heart. You will also want to bring comfortable clothes for two days, toiletries (toothbrush, soap, towel, etc.), and any medications you may be taking. Some of the rooms tend to get a little cold, so you may want to also consider a sweater or light jacket. You will be provided with a twin size mattress, pillow, sheets and comforter, if you'd like to bring anything else that will help you sleep better please do so. Everything else will be provided.
Q. What about food?
A. All food and drink will be provided. If you have any special dietary preferences, food allergies, or any other specific needs, please make sure to let us know ahead of time on your application.
Q. How much does Emmaus cost?
A. We request a donation of $175 to help pay for the costs of putting on the retreat. Cash or checks (made out to St. Hugh Catholic Church) are accepted. If payment is an issue, please don't let this stop you from coming, contact us directly. No one should fail to attend due to financial reasons.
Q. What if I don't have time to attend the retreat?
A. If you don't have time for a weekend for yourself – you need a weekend for yourself!
Location
Casa Manresa
Retreat House 12190 SW 56th Street, Miami, FL 33175 (Map)
Contact Information
Paco Diaz
305-283-1500