Flourish Your Faith 2019 Conference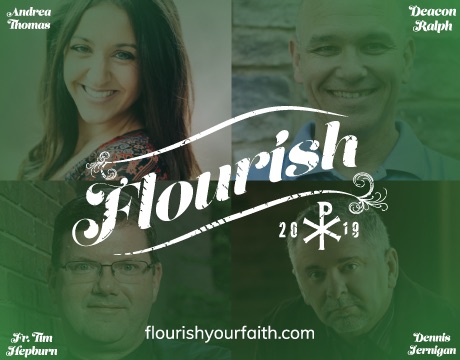 Flourish is a two-day conference for youth and adults designed to energize your faith and deepen your relationship with Jesus through the power of the Holy Spirit. Join us May 3rd and 4th in beautiful Fort Lauderdale, Florida.
Come together with fellow believers, growing and learning through worship, prayer, fellowship, and talks by renowned speakers from across the country. Grounded in the primary goal of intimacy with Jesus, topics addressed include the dignity of human life, the sacredness of sexuality, and the freedom to live and declare what we believe.
The Flourish Conference is for families (pre-teen and up) to come together, pray together, and learn together. We pray that participants will leave Flourish committed to responding to Jesus' invitation to a life of intimacy Him and allowing His love to overflow into every area of their lives.
For more information and to register, visit www.FlourishYourFaith.com!
Location
Sheraton Suites Fort Lauderdale at Cypress Creek
555 NW 62nd Street, Fort Lauderdale, FL 33309 (Map)
Contact Information
Adriana Gonzalez and Victoria Meyer