The Gift of Bethlehem 2018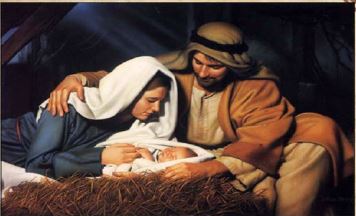 A live pageant which depicts the marvelous story of our Savior's birth.

Show more >>
The pageant takes visitors through what began as a typical day in Bethlehem. You'll witness a marriage, drop in on a synagogue lesson; you'll see the shop-keepers hawking their wares. You'll listen to the rowdy soldiers and see the hard-working shepherds. You'll meet the most important innkeeper in history; and, at last, arrive at the stable, meet Mary and Joseph and worship your newborn King.

The script, actors, costumes, scenery and lighting are the results of many efforts by members of the Saint John Neumann Parish family and others in the community.

This production is open to all and admission is free. We pray that it will touch you; and that in return, will touch another.
Location
St. John Neumann Church
Entrance through Resurrection Hall 12125 SW 107th Avenue, Miami, FL 33176 (Map)
Contact Information
Tammy Garcia
305-458-9737
786-376-9358