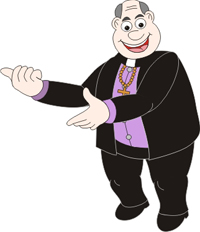 Information about the Synod Closing Assembly on Sunday, October 26th.
Archbishop Wenski has extended an open invitation to every faithful of the Church in South Florida. He would like to see every parish well represented. In fact, some parishes are organizing buses for their parishioners. If your parish is organizing a group, please, kindly let us know ahead of time by calling Jacqui Debs at 305-762-1088.
There will be no registration, tickets or special group seating.
The day´s events will be held mainly in the English language. The keynote speaker, His Excellency, Cardinal Rodriguez Maradiaga, will give his address in English and Spanish.
Please plan on arriving wellbefore 9:00 AM. Event ends at 1:00 PM. (We do not recommend coming mid-morning as there will be no seatingavailable.)
Discounted parking rate: $9 for self-park and $12 for valet parking. Please, bring ticket to assembly for validation.
Entrance to the Ballroom level is through the 7th floor of the parking garage.
Continental breakfast will be served right after Mass. There will not be food or beverages offered available before Mass.
Closing Assembly Participants´ Orientation Webinar and the link to the webinar, below:
Click here to watch the webinar*
*Please note that the above link requires Java to be installed.