Monday, November 2, 2015
Sr. Linda Bevilacqua OP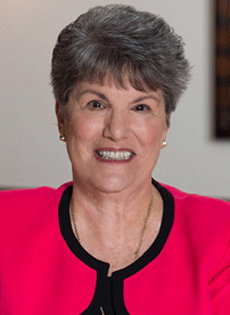 This September we began a yearlong celebration of Barry's 75th anniversary. We are planning multiple events, historic photographs are being restored and the oral histories of some of our Adrian Dominican Sisters have been recorded.
Through personal storytelling, we are illustrating the enduring, momentous, and positive impact Barry has had on individuals, civic and religious communities, our nation and our world.
All this preparation brought to mind my own story: How, on and off for almost 30 years, my history and Barry's have been entwined. Since I was 17 and Barry was 18, my alma mater and I have been in a relationship, and Barry has meaningfully fashioned and formed me and my life journey. I believe there are no accidents in the Providence of God, so I believe that Barry — College and University — and I were meant to meet.
Though my undergraduate education at Barry College for Women prepared me to be a competent teacher, the most meaningful impact was encountering the Adrian Dominican Sisters. I experienced them as highly educated, strong, caring, and faithful women of the Church who exuded a joy that was palpable.
They were committed to helping "Barry girls" mature into "valiant women." They encouraged me to develop as a student scholar and leader. Besides respecting and admiring the sisters, I grew to love many of them, but I had no desire to "be them" — until my senior year, when I knew God's Spirit was calling me. Following graduation, I entered our congregation in June 1962.
Barry and I met again in 1969 when I returned for nine years. I had the privilege and pleasure to work with and learn from two of my predecessors, Sister Dorothy Browne, Barry's first resident president, and Sister Trinita Flood, who had been my academic dean. (As a student, I had also met our first president, Mother Gerald Barry.)
With the sisters' encouragement, I left Barry to earn a Ph.D. from Michigan State University. Following her election as Barry's fifth president, Sister Jeanne O'Laughlin wooed me to return. Once again and until 1986, Barry's realities, colleagues, students and Sister Jeanne contributed to my personal and professional development.
Fast track to 2004 — Barry and I are reunited. As Barry's sixth president, grateful for the riches I have received over the years, I respect and honor my beloved alma mater's past — a splendid, amazing and impactful history.
I pray that by living and working faithfully in the present, the faculty, staff and I are ensuring Barry's vibrant future so that thousands of students will continue to be transformed by a Barry education and their immersion into the Barry community, its mission, and core commitments.
Thank God for Barry — its Dominican sisters and friars, faculty and staff, trustees and benefactors, and graduates. Barry may be turning 75, but there is more exciting and impressive history to be made.